Brand new elements in update of Parkinson's non-oral therapy pathway
News
---
---
The Parkinson's non-oral therapy pathway was originally launched in 2016, in order to clarify the complex access to non-oral treatments for Parkinson's disease such as apomorphine, duodopa and deep brain stimulation.
Now, an update to the pathway includes a new overview schematic which highlights the Parkinson's prodrome (fig 1), alongside an assessment flow to help optimise access to the right non-oral therapy for each patient (fig 2). A non-oral treatment pathway for optimising saliva management, or sialorrhea (fig 3) is also a new feature of the pathway.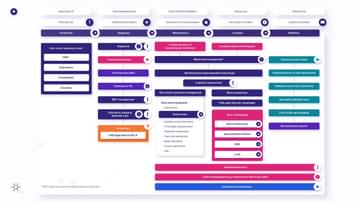 Fig 1: Updated Parkinson's care schematic including the prodromal phase
'The Parkinson's non-oral pathway is a really useful tool for clinicians when thinking about the best medication management for their Parkinson's patients.
This updated pathway makes sure we are all using the best available evidence base and guidance for non-oral therapies, and that people with Parkinson's get the best possible medication for them when they need it.'
Jane Price, Parkinson's disease specialist nurse and chair of the UK Parkinson's Disease Nurse Specialist Association (UKPDNSA)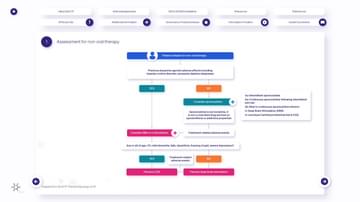 Fig 2: Assessment flow to optimise patient access to appropriate non-oral therapy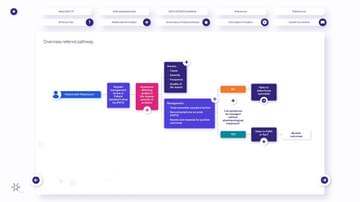 Fig 3: Managing sialorrhea, or drooling, in people with Parkinson's
The original pathway provided clear and systematic guidance at a national level in the hopes of reducing variance in access and encouraging optimised prescribing for people with Parkinson's who would benefit from these therapies. However, the recent Parkinson's Audit (2019) highlights that there is still inequity of access to non-oral medication across the UK (fig 4).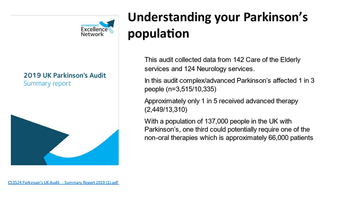 Fig 4: Access to non-oral medication in Parkinson's based on the 2019 Parkinson's audit
Integrated care and population management are a key focus for the new Integrated Care Systems (ICSs) and neurology as a whole has often been overlooked historically. Ensuring that ICSs are aware of Parkinson's as a condition, and of the need for equity of access to non-oral services within this, is a challenge. However, with access to tools such as this pathway, clinical representatives within an ICS will be better equipped to lead the way in meeting this challenge.
Optimal management of Parkinson's spans motor and non-motor symptoms, and requires expert understanding of pharmacologic, therapeutic, and lifestyle-related management tools, tailored to the individual with Parkinson's, the way they experience their condition and their own personal priorities.
These non-oral therapies may not be relevant to every individual with Parkinson's, but understanding who is eligible for them and how it might impact their experiences positively is essential. This is something which the updated Parkinson's non-oral therapies pathway can support.
Over the coming weeks, we will provide a brief overview of the new elements of the pathway and of the updates that have been made to previous pathways:
For more information
For detailed, expert education around tailoring medication, therapies and lifestyle choices to optimise a person's experience of Parkinson's, our Parkinson's Tailored Management course, designed by and for nurse specialists may be of use.
---

The Parkinson's disease non-oral treatment pathway has been supported through a financial grant from AbbVie Ltd and financially supported by Britannia Pharmaceuticals Ltd and Merz Therapeutics UK. Whilst the sponsors have reviewed the content of the pathway for medical and factual accuracy, they have had no further input in the educational content of this activity.
Related articles
'The things you can't get from the books'
Parkinson's Academy, our original and longest running Academy, houses 20 years of inspirational projects, resources, and evidence for improving outcomes for people with Parkinson's. Led by co-founder and educational director Dr Peter Fletcher, the Academy has a truly collegiate feel and prides itself on delivering 'the things you can't get from books' - a practical learning model which inspires all Neurology Academy courses.