Updated pathway for Apomorphine use in Parkinson's
Knowledge
---
---
Apomorphine is a dopamine agonist derived from morphine but has no opiate properties. It is not a controlled drug, and is administered via subcutaneous intermittent injection or continuous infusion. Different patients will be suited to different forms of administration - continuous infusion, 'pump' or pen.
The need to individually tailor apomorphine to the person with Parkinson's, as well as the possibility that some people with Parkinson's may use both forms of administration during their lifetime, means that the updated Parkinson's non-oral pathway contains sub-pathways for various eventualities, including:
initial assessment and choice of pen or continuous infusion (fig 1)

intermittent pen use

continuous infusion if the patient has already used a pen

continuous infusion if this is the patient is new to apomorphine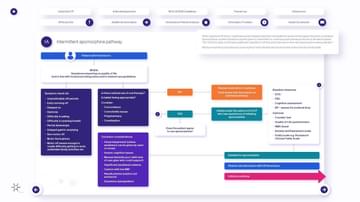 Figure 1: Intermittent apomorphine pathway
Getting the right apomorphine for the right person
Apomorphine might be appropriate for patients with:
sudden and unpredictable changes in symptoms

dyskinesia

difficulties swallowing pills and capsules

difficult to control 'off' periods
Deciding on infusion or pen will depend on a number of factors, including:
how often it is needed,

lifestyle

abilities (particularly use of hands)

whether or not the individual has any assistance in administering their medication.
The non-oral pathway section for apomorphine highlights referral criteria, links to relevant guidance such as NICE guidance and other useful links are embedded within the pathway, and notes where emergency or contingency care may be needed, such as in the case of device failure (fig 2).

Figure 2: Emergency / contingency plans within the apomorphine pathway
In the following video, experienced Parkinson's nurse practitioner Louise Ebenezer discusses a case study of a person with Parkinson's and her journey towards, and including apomorphine in both pen and pump forms.

Case study taken from the Parkinson's Tailored Management course, Module 1, Medication / Session 4: Apomorphine
Decisions around apomorphine use may be made by the consultant or prescribing nurse specialist, and there is a great deal to consider. The Parkinson's non-oral pathway presents support and guidance to health professionals around recognising those people that the treatment might suit, and in optimising access for patients.
Additionally, in order to make sure the choice is best for the individual with Parkinson's, they and their family will need to fully understand how apomorphine will impact their daily living activities. This refers to both the benefits to their Parkinson's management but also the implications that its use may have on their lives, and the potential side-effects or difficulties that can arise from use.
In our Parkinson's Tailored Management course, aimed at neurology and Parkinson's nurse specialists, Module 1 addresses medication with session 4 looking specifically at apomorphine. The following 'Top Ten Tips' is taken from session 4, and developed by expert Parkinson's nurse specialists Louise Ebenezer and Jane Price.

Top 10 tips for Apomorphine
Present their choices: The person with Parkinson's needs to understand all their options and the implications of them.

Give them time: make sure both the person with Parkinson's and their carer or wider family have time to consider apomorphine, the choices they have regarding pump and pens, and appropriate device.

Pre-planning and team work: think about screening ECG, bloods, ordering of prescription, needles, line, sharps box (delivery and disposal via local protocols).

Think about how you are working with the GP, offering shared care.

Ensuring access and delivery to the patient, of the apomorphine and the sharps.

Ensure consent from your patient.

Failing to prepare is preparing to fail! In preparing to do a response test, make sure you have done the groundwork. Prepare the patient (such as regarding domperidone), think about the location, time and support needed.

Patient understanding is vital: as is family support regarding the response test and their medication prior, and the implications of setting up a pump.

Support their family: Support for the family or the person with Parkinson's' primary carer is important. Consider them as people, their body mass, cognition, dexterity and so on. Consider providing district nurse support.

Take care of the skin: Skin hygiene and management is essential. Consider lines, neria, neria guard, needles, rotation, nodule management, and general skin hygiene.

An informed patient: Ensure the patient agrees with the treatment, that they understand the pros and cons and are realistic about what to expect.

Monitor, monitor, monitor: Follow up and ongoing monitoring, plan for reduction of oral medication, titration of pump

Share information: make sure you have resources available for both patients and clinical staff
For more information
For detailed, expert education around tailoring medication, therapies and lifestyle choices to optimise a person's experience of Parkinson's, our Parkinson's Tailored Management course, designed by and for nurse specialists may be of use.
---

The Parkinson's disease non-oral treatment pathway has been supported through a financial grant from AbbVie Ltd and financially supported by Britannia Pharmaceuticals Ltd and Merz Therapeutics UK. Whilst the sponsors have reviewed the content of the pathway for medical and factual accuracy, they have had no further input in the educational content of this activity.
'The things you can't get from the books'
Parkinson's Academy, our original and longest running Academy, houses 20 years of inspirational projects, resources, and evidence for improving outcomes for people with Parkinson's. Led by co-founder and educational director Dr Peter Fletcher, the Academy has a truly collegiate feel and prides itself on delivering 'the things you can't get from books' - a practical learning model which inspires all Neurology Academy courses.