Event
End of life care for people with MS
---
09 Dec 2020

•

17:00 - 18:15
---
Please note that all session and slide content are the views of the Speakers, not the MS Academy. The content of the recording is the speaker's personal opinion at the time of recording. Due to the everchanging situation, advice given at the time of recording is subject to change.
CPD accreditation

This webinar has been approved by the Federation of the Royal Colleges of Physicians of the United Kingdom for 1 category 1 (external) CPD credit(s). To claim the credit please email hughskelton@neurologyacademy.org

Summary
Palliative care for people with advanced MS
COVID-19 has exaggerated existing problems within MS care, forced adaptations, and presented opportunities, said Dr Eli Silber, who started his talk by discussing the concept of palliative care.
"I think it is helpful to call it supportive care. When we talk about palliative care, patients and other healthcare workers are worried this means care for the last few weeks of life. This is care for people with chronic conditions with intractable symptoms," said Eli.
The focus of supportive care is quality of life and symptom management, particularly pain control, he said.
Sometimes, MS professionals will need specialist help. Palliative care experts often have "more flexibility to manage very complex patients", know how to have difficult conversations, and are "very good at family support and managing bereavement". However, there is still a huge role for MS specialists.
"We need to work with palliative care colleagues, but actually we are palliative care physicians," he said.
Eli pointed to the European Association of Neurologists' Guideline on Palliative Care of People with Severe, Progressive Multiple Sclerosis.[1] It highlights the importance of "difficult discussions" around living with disability, dignity and agency, and if and when to treat.
He said he found it "very helpful" to go through the Kubler-Ross grief model[2] with patients and their families. It maps out the feelings of shock, denial, anger, and depression, someone might expect to feel following a bereavement – but can also be applied to people with advanced MS.
"Our patients are having all of these emotions at any time. We need to understand that the discussion is not about us, it's about them and guiding them at whatever stage of the disease they are," said Eli.
Advanced care planning
More than half of people with MS die in hospital, usually following a crisis. But it doesn't have to be that way, said Eli.
"Ideally, there's been a long discussion, documents have been filled out, everything is ready, and everyone is on board. But often the reality is that there hasn't been much of a discussion, the person is brought to hospital and is sitting in A&E with doctors who don't know them.
"The family is trying to advocate for them because our patient may be confused or too unwell to do it themselves. That is when we get bad decisions being made."
The COVID affect
Virtual appointments have been good for some patients, but counselling, dealing with relapses, and talking about deterioration remotely is "very difficult", said Eli.
He said: "We've had lonely, scared isolated patients and carers. Many of the people who locked themselves in and didn't come out through most of the summer have become depressed and deconditioned.
"Maybe some of the advice that was given to save people's lives actually increased disability. Maybe there is a need for a more nuanced approach."
There have been some positives, though, such as increasing access to teams for disabled patients through telemedicine. There has also been increased joint working with community rehabilitation teams.
Impact on services for people with advanced MS during the pandemic
The pandemic has ramped up pressure on already stretched MS teams, and could amplify inequities in care for people with advanced MS, said Megan Roberts.
MS Trust figures from 2018 showed that the UK was around 100 specialist nurses short[3], and a recent Association of British Neurologists survey found there was just 1.1 neurologists per 100,000 population.[4]
"We also know what you have been telling us for some time: that while disease modifying drugs are hugely important and welcomed, they mean that a lot of the workload of teams is directed at people on them, and that continues to overwhelm MS services," said Megan.
During the early days of the pandemic, around half of MS specialists' nurses were redeployed, and home visits dropped to very small numbers. Against this backdrop, 70% of respondents to an MS Trust/MS Society survey, carried out in June 2020, said they felt their service was unable to meet the needs of their caseload. That figure was 73% among neuro-rehabilitation services.[5]
In early November, an MS Trust survey found long waits for MRIs, diagnostics, and clinic appointments. But the longest delays, Megan said, were for services that mainly work with people with advanced disease, such as physiotherapy and occupational therapy.
Patient experience
Remote appointments have become the mainstay of MS clinics, but it is important to remember their limitations for people with advance disease and complex needs, said Megan.
"Telephone appointments are often not helpful. People may not be able to use technology physically, may not be able to communicate well enough to be heard, or may not have the cognitive facility to be heard," she said, adding that hands-on assessments are very difficult to conduct remotely, though many physiotherapists provided virtual assessments and advice.
COVID-related pressure on other specialities has also affected people with MS, she went on.
"Respiratory teams in some acute centres are focusing their expertise on COVID so we've heard of people with very advanced MS and respiratory infections having to be admitted to COVID wards.
"The teams have worked very, very hard to make that as safe as possible, but it increases the risks and isn't fair on anybody: the health professionals, the people with MS, or their families."
Megan explained that the drive to keep people out of hospital meant those with advanced MS were sometimes "bouncing from crisis to crisis" rather than being admitted and having problems solved.
Under-resourced
"We know that every health professional has risen magnificently to the huge challenge this virus has created, how hard it has been, and how hard it continues to be," said Megan.
"These findings do not in any way reflect a lack of care, a lack of a will to make a difference or to support the lives of people with MS. What they do reflect is the chronic under resourcing that we were dealing with before and the exceptional circumstances that we find ourselves in."
Examples of good practice and new ways of working in MS during the pandemic
During the first wave of COVID-19, Nicola Faulkner was partially redeployed to work on the wards, splitting her time between looking after neurology palliative care and SARS-CoV-2 positive patients, and her normal MS role.
Working on the rehab ward gave her "first-hand experience" of the initiatives introduced ensure people were kept up to date with their relatives' condition, despite not being able to visit.
Loved Ones Communication aims to ease anxiety among patients and relatives, as well as reduce the number of incoming calls to wards, by providing daily updates and more holistic support in a timely and standardised manner.
The programme, which is overseen by a project support team, has three arcs: a call a day; assisted communication; and letters from loved ones.
Relatives are given a dedicated email address to use when sending messages to their loved ones. This inbox is monitored by a dedicated member of staff, who prints out the emails and takes them too the patient. If the patient is unable to read the letter, it is read to them.
Each ward has been provided with an iPhone and iPad, and updated with next of kin contact details. Every morning, dedicated staff members ensure patients have spoken to their relatives, either on their own phone or via the ward's device. They also offer help with using things like FaceTime.
Adapting MS services
At the same time as working on the wards, Nicola and her team were faced with adapting their 600-strong MS service to a COVID-safe framework.
"At the beginning of the first wave, my colleague took on all the nurse telephone clinics, while I concentrated on supporting our vulnerable patients.
"I ensured they all received a call to check they were okay, and that they had access to pharmacy or food deliveries, which isn't always possible if you have advanced MS."
Through research, Nicola identified several local volunteer and community groups, meaning she was able to signpost to them.
She also kept in regular contact with palliative care colleagues to make sure all joint patients had been contacted and had the support they needed.
Multi-disciplinary team meetings were switched to virtual, which Nicola described as a "bonus". Cutting travel time allowed for longer sessions and deeper discussions, she said
The challenges to adopting this new way of working included changing clinic templates and making sure the right patients were allocated to the extremely limited face-to-face clinics on offer.
Video consultation platforms, such as Attend Anywhere, Nicola explained, were not always appropriate for people with advanced disease who need palliative care.
"We are having to see more of these patients in home visits. We're having to look and make sure that everybody is seen in the appropriate way," she explained.
Lessons
Nicola said that 2020 had been a "year like no other" – but many positives have come out of it.
"We've learned to adapt; we've rose to the challenges and are better for experiencing them.
"The teams are closer, the NHS as a whole is stronger, and we have gained connections, not only with our community colleagues, but with other allied health professionals and volunteer groups, as well as strengthening connections with both the MS charities and others in the community," Nicola concluded.
References
Solari, A., Giodano, A., et al. EAN guideline on palliative care of people with severe, progressive multiple sclerosis. (2020). https://onlinelibrary.wiley.co...
Kubler-Ross, E., Kessler, D. On Grief and Grieving: Finding the Meaning of Grief Through the Five Stages of Loss. (1969)
Hannon, G., Sopala, J. et al. MS Specialist Nursing in the UK 2018: Results from the 2018 MS Trust Nurse Mapping Survey. (2018). https://support.mstrust.org.uk...
Nitkunan, A., Lawrence, J., et al. Neurology Workforce Survey. (2020). https://cdn.ymaws.com/www.thea...
Tomanovic, M. Living with MS during the coronavirus pandemic. (2020). https://www.mssociety.org.uk/g...
Our sponsors
This meeting has been sponsored by Roche Products Limited and Bristol-Myers Squibb Pharmaceuticals Limited. The sponsors have had no control over the educational content of this activity.
Endorsement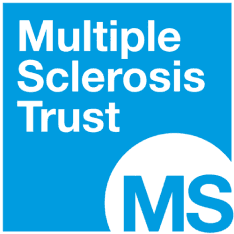 Encouraging excellence, developing leaders, inspiring change
MS Academy was established five years ago and in that time has accomplished a huge amount. The six different levels of specialist MS training are dedicated to case-based learning and practical application of cutting edge research. Home to national programme Raising the Bar and the fantastic workstream content it is producing, this is an exciting Academy to belong to.