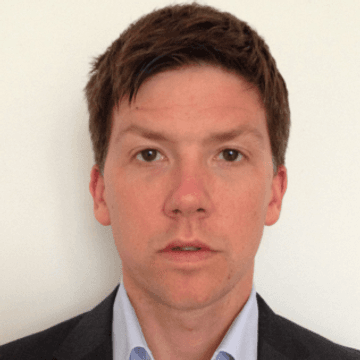 Dr James Overell
Consultant Neurologist
Institute of Neurological Sciences (INS), Glasgow
Dr James Overell is a consultant neurologist with an interest in multiple sclerosis (MS) at the Institute of Neurological Sciences (INS) in Glasgow. After completing his medical degree, MSc and MD thesis, he graduated with distinction in general medicine from Edinburgh Medical School in 1994, and undertook his postgraduate training in Edinburgh, North Staffordshire and Glasgow.
He went on to complete an MSc in clinical pharmacology in 1999, and an MD thesis relating to causes of ischaemic stroke in young adults in 2002. He subsequently specialised in inflammatory neurological disorders, specifically MS and inflammatory neuropathies, and has been a consultant since 2005.
Dr Overell is currently leading the Glasgow MS Clinical Research Centre, which is now one of the largest clinical research facilities for new MS therapies in the UK, participating in a variety of pharmaceutical and investigator-led studies of disease-modifying and neuro-protective agents for relapsing–remitting and progressive MS. He is also leading a major UK-based observational study examining the use and safety of new monoclonal therapies, and taking a major role in a variety of registry-based and prospective observational studies.
Dr James Overell is a contributor to the following academies