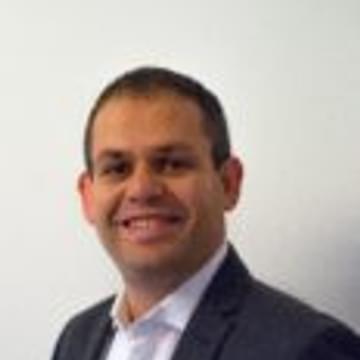 Ed Holloway
Executive Director of Services and Support
MS Society
Seeing the impact of MS first hand has made Ed incredibly passionate about the work of the MS Society. He is honoured to be responsible for ensuring they continue to meet the changing needs of people affected by MS, and provide high-quality and impactful services.
Having worked at the MS Society since 2008, and having a close family member with MS, He has seen first hand the difference the MS Society makes to the lives of people affected by MS every day. Initially he worked in the research team, before becoming Director of Strategy and Impact in 2014, and taking on his current role in January 2016. Ed previously worked in a number of charities in the health and social care sector, including the Social Care Institute for Excellence and Help the Hospices.
In this role he is responsible for all of the MS Society's services and support to people affected by MS across the UK. This includes the work of their local groups, but also the nationally provided services such as information resources, the MS Helpline, and national grants programmes. His role is to ensure those services are safe and high quality, meet the needs of people affected by MS, and ultimately make a real difference to the lives of people affected by MS. He feels it is a real privilege to be leading the services and support programme at such an exciting time for the MS Society, and in particular to work alongside incredibly dedicated volunteers across the UK.
Ed Holloway is a contributor to the following academies