Re-form, re-sume, re-build… why reconnecting people is essential to reboot our services
News
---
---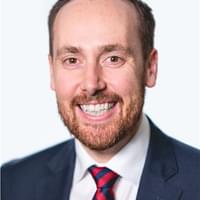 Honorary Academic Director, MS Academy & Consultant Neurologist and Clinical Lead, Multiple Sclerosis Service University College London Hospitals NHS Foundation Trust
The sun is (mostly) shining, and the world seems a more optimistic place than it has of late, but within our working world, everything still feels rather chaotic. As we try to re-form our teams, re-boot our regular clinics, and resume business as usual, we're discovering that, as well as the backlog of patients and the challenge of new working norms, there is another difficulty to contend with. That of rebuilding relationships.

This pandemic has brought about a dearth of professional connection and interaction and put increased strain on teams at a time when their connectivity was challenged by circumstance.
The importance of peer to peer interaction, encouragement, support and information sharing cannot be overstated - and there is a real opportunity to build connections between people, to bring people together right now.

I believe that by reviving those connections, by building on and developing fresh networks, this will naturally increase our sense of value in providing optimised services - and so improve service delivery itself.

The Academy's work through mentorship, shared visions and initiatives like Raising the Bar, and the collegiate atmosphere created at each MasterClass can support this, and I am looking forward to maximising the benefits of this element of MS Academy further. I would encourage any of you who have begun to engage with the Academy through a course to see this as a springboard for further connectivity in the MS community - so read on, and find out where to connect next!

Related articles
Encouraging excellence, developing leaders, inspiring change
MS Academy was established five years ago and in that time has accomplished a huge amount. The six different levels of specialist MS training are dedicated to case-based learning and practical application of cutting edge research. Home to national programme Raising the Bar and the fantastic workstream content it is producing, this is an exciting Academy to belong to.