Resources Neuromuscular Academy
Spinal Muscular Atrophy: Adult Care Pathway
---
Around 71 people in the UK are born every year with 5q spinal muscular atrophy (SMA). Around 41 of these people will be affected by SMA before the age of six months whilst others will develop the condition in early childhood, their teenage years, or even adulthood.
Until recently, there was little treatment for SMA whatever the point of onset. People with SMA, many of whom may be severely disabled, have often unfortunately fallen through the cracks in care. However, recent advances in treatments have changed both the management of the condition and the outcomes for those living with it.
Appropriate treatment coupled with multi-disciplinary, supportive management can provide, not only a stablising of their condition, but improvement in muscle function and abilities, in some cases.
Now, the first ever national pathway for adult SMA has been developed through expert consensus to provide a basis for improved education and understanding amongst practitioners, and ultimately improved support for all those living with SMA.
SMA Adult Care Pathway
Download now
(SMA-adult-pathway-v23-Neuromuscular-Academy-Sep-2021.pdf)
Our thanks to the following individuals who contributed to the development of the integrated care pathway:
Dr Hayley Davis, Neuromuscular physiotherapist, Cardiff and Vale University Health Board
Rebecca Flesher, Occupational therapist, The Walton Centre NHS Foundation Trust
Channa Hewamadduma, Neuromuscular physician, Sheffield Hallamshire Hospital
Natasha Hoyle, Pharmacist, Sheffield Hallamshire Hospital
Dr James Lilleker, Neurology consultant, Salford Royal
Lindsay Maidment, Neuromuscular clinical specialist physiotherapist, Sheffield Teaching Hospitals
Dr Chiara Marini-Bettolo, Consultant neurologist, John Walton Muscular Dystrophy Research Centre
Dr Andria Merrison, Consultant neurologist, Bristol MND Centre
Robert Muni-Lofra, Consultant physiotherapist, John Walton Muscular Dystrophy Research Centre
Sun Narayan, Neuromuscular specialist physiotherapist and clinical coordinator, University Hospital Southampton NHS Foundation Trust
Facilitator
Sue Thomas, Independent Healthcare Consultant
Pathway design
Sarah Mehta, Medical Writer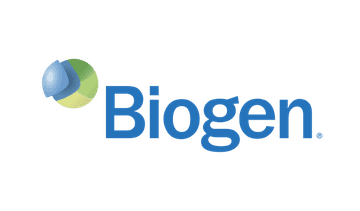 This activity has been supported by sponsorship from Biogen Idec Ltd. The sponsor has had no control over the educational content of this activity.