Neurology Network Managers
Welcome to the National Neurology Network's website for service managers and commissioners.
Search Neurology Network Managers
MasterClasses and Events
Join us for the Neurology Manager Network Meeting which will enable senior managers and directors in neurology services to update their knowledge on current neurology service delivery.
Forthcoming Neurology Network Managers MasterClasses and events...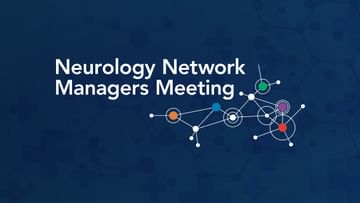 Neurology Network Managers Meeting 2021
Last places remaining
---
About
Welcome to the National Neurology Network's website for service managers and commissioners.
Many Neurology Divisional Service Managers and commissioners do not have a clinical background and may have a relatively low appreciation of the complexities and interconnectedness of elements of neurology services and of 'what works'. This impairs their ability to act as strong advocates for people living with long term neurological conditions.

Since Neurology was de-prioritised in 2016 with the departure of the National Clinical Director and the removal from Regional Clinical Networks, local commissioners have lost sight of the importance of Neurological services and rarely include Neurology service improvement in their commissioning priorities. There is now a critical need for local leaders to communicate the opportunities to improve Neurological services to address this unmet need in what is a high spend area for the NHS, and Divisional Business Managers are well placed to take on that role.
From this network we will be supporting service managers to promote the commissioning of high quality, outcomes focused, value for money neurology services that align to Integrated Care System models and Primary Care Networks
Overall meeting objectives
To ensure managers are aware of operational issues that have resulted from the COVID-19 pandemic
Actively discuss care pathway models that have emerged in the pandemic
To understand what elements of care should be provided in face to face contacts and could use alternative virtual models
To highlight models of care that have emerged in the pandemic
Ultimately ensure patients have equitable access to:
appropriate, coordinated care
treatment modalities as needed
Supporters
Our work is made possible because of the wider support we receive, and we are incredibly grateful. Thanks to that support, we are transforming healthcare and changing the lives of people living with neurological conditions.
Become a supporter
---