Better quality of life through specialist understanding
Improving prevention, access to treatment, and support for people with bladder and bowel dysfunction and neurological disease to minimise its impact on their quality of life
Search Uro-neurology Academy MasterClasses and Events
Developed by healthcare professionals with expertise in urology and neurological conditions, combined with a passion for improving patient's lives and their outcomes, this Academy seeks to share this expertise and passion with delegates from various backgrounds to transform both services and patient experiences.
Through use of complex cases, this Academy provides clear understanding of how bladder and bowel dysfunction can interact with and impact their condition including other symptoms, mental health, medications, and even disease progression, as well as with their broader lives including work and relationships, all greatly exceeding textbook-based learning.
Forthcoming Uro-neurology Academy MasterClasses and events...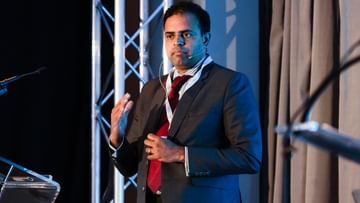 Uro-neurology MasterClass 1
New
---
---
About
Better quality of life through specialist understanding
The impact that bladder and bowel symptoms have on people with neurological conditions is immense and can have a significant impact on quality of life, as well as on other symptoms and overall management of a person's condition.
Uroneurology Academy aims to improve care, support and services by deepening the understanding of the whole multidisciplinary team around prevention, causes, implications, and management of neurology-related bladder and bowel problems.
Supporters
Our work is made possible because of the wider support we receive, and we are incredibly grateful. Thanks to that support, we are transforming healthcare and changing the lives of people living with neurological conditions.
Become a supporter
---
Articles
Uro-neurology Academy
News and articles
---
People
Academy and faculty leaders
We are led and supported by experts with a variety of backgrounds across a range of disciplines. By bringing different passions to the Academy, they ensure we maintain a high quality of content and information across a diverse field of knowledge.