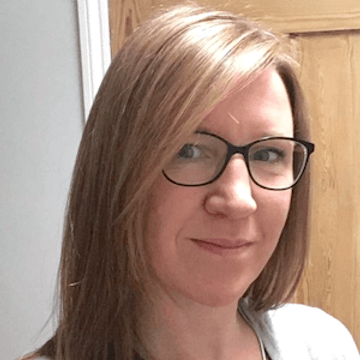 Rachel Dorsey-Campbell
Senior lead pharmacist
Neurosciences, Imperial College Healthcare NHS Trust
Rachel has been an NHS hospital pharmacist for over 24 years and working as a neurology specialist pharmacist for the last 12. In recent years she has been working with the MS team at Imperial College NHS Trust in London on the safe provision of medicines to MS patients and has overseen the development of a pharmacy-led DMT prescribing & monitoring service at the trust. She is a non-medical prescriber of DMTs in MS.
In the past she has also held the additional role of NHS England clinical commissioning pharmacist at Imperial. The role provides a link between NHSE & provider trusts on all aspects of NHSE commissioned medicines.
Rachel is a member of the faculty of the Royal Pharmaceutical Society and a UKCPA (United Kingdom Clinical Pharmacist Association) neurosciences group committee member. She has worked recently with the MS Trust on the MS Forward View project & with NHSE as part of the MS working group looking at the commissioning of MS DMTs & the provision of MS services in England.
EAN Reports 2020:
COVID webinars:
Watch videos:
Events
Rachel Dorsey-Campbell is speaking at these forthcoming events...
---
---
On Demand Events
Rachel Dorsey-Campbell spoke at these On Demand events...
---
---
---
---
---
---