Event
Early-effective treatment: Case study discussion
---
10 May 2021

•

12:00 - 13:30
---
Please note that all session and slide content are the views of the Speakers, not the MS Academy. The content of the recording is the speaker's personal opinion at the time of recording. Due to the everchanging situation, advice given at the time of recording is subject to change.
Case​:
A 44-year old male realises he may have SPMS. He has noted that his walking distance has deteriorated and after about 10 minutes his right leg starts to drag. A year ago he was able to manage 5 km without difficulty. He was diagnosed 5-years ago after presenting with myelitis and lower limb weakness and a previous episode of vertigo. His MRI has a high lesion load, posterior fossa and several spinal cord lesions. After failing glatiramer acetate due to a relapse he was switched to fingolimod. On researching the literature he asks his consultant why he was not offered alemtuzumab when he was diagnosed with MS 5-years ago?

"He asks if he can be switched to alemtuzumab or siponimod. What are you going to advise?"
---
Summary
Professor Gavin Giovannoni, Professor Neil Robertson, and Rachel Dorsey-Campbell discussed the case of a 44-year-olf male, who is concerned he may have progressed to secondary progressive MS (SPMS).
Outlining the scenario, Prof Giovannoni said the man had noticed a deterioration in his walking distance, and that his right leg had started to drag after about 10 minutes. About one year ago, the man was able to manage 5km with no difficulty.
"He was diagnosed five years ago after presenting with myelitis and lower limb weakness and a previous episode of vertigo. His MRI has a high lesion load, posterior fossa, and several spinal cord lesions," said Gavin.
"After failing glatiramer acetate due to a relapse he was switched to fingolimod. On researching the literature, he asks his consultant why he was not offered alemtuzumab at diagnosis. He asks to be switched to alemtuzumab or siponimod."
The panel were asked what they would advise in this situation.
(02.08) Was this man a good candidate for alemtuzumab?
Professor Neil Robertson said healthcare professionals (HCPs) often carried out a "subconscious assessment of risk factors for disease progression" at diagnosis. This particular patient had a number of markers of poor prognosis, such as:
Being male
Older age than median at presentation
More than nine T2 lesions
Other questions to ask to understand if he would have been a good candidate for alemtuzumab treatment include:
the interval between disease initiation and subsequent relapses
whether the man had gadolinium-enhanced lesions in his spine
"It is not possible to really understand what was appropriate without having some more details," said Neil.
Talking from an NHS England point of view, Rachel Dorsey-Campbell explained that, by law, the NHS has to make NICE-approved treatments available within 90 days of the approval announcement.
"You have to be in a position to offer the treatment to everybody… even if the clinicians did not feel it was the right drug for him, it should have been explained that it was an option," she said.
(09.55) Do you think this man has active disease?
"This raises the really difficult question in MS at the moment, which is definitions of progressive disease versus active disease and whether they're mutually exclusive," said Neil.
"From a regulatory point of view, people have a fairly black and white approach – either you have evidence for clinical relapse, or of inflammatory disease activity on the MRI scan… But there are some nuances which make life difficult in real-life clinical practice."
Challenges include the fact that the entire neuro axis is not regularly scanned. In addition, a focus on physical phenomenology of relapses, such as inflammatory activity, often leads to clinicians missing more subtle deteriorations, such as cognition.
The defined line between active inflammatory disease and progressive disease "only exists in the minds of the regulators", he said.
(12.53) What are the implications for writing SPMS in his notes from a pharmacy point of view?
The implications "kick in" when the label SPMS is included on the patient's annual continuation form, explained Rachel.
"One of the questions on that form is do they continue to have the diagnosis for which they were initially started on the drug for," she said, explaining that in the case of this man, who is on fingolimod, that would be relapsing remitting MS, "and are they are continuing to benefit from treatment.
"If you cannot answer yes to these questions then you are supposed to stop the treatment."
The implications of updating the diagnosis, then, could be treatment discontinuation.
Rachel said it was up to the MS community to educate commissioners on the change in how we are talking about the disease – as a spectrum, rather than an individual diagnostic criterion.
"These labels were not invented by commissioners; they have come from clinicians… The trouble we're having here is that the commissioning criteria aren't keeping up with the evolving clinical language," she said.
(16.15) Is the gentleman eligible for siponimod under current NHS England guidelines?
On the information we have been given, no, said Rachel, adding that eligibility criteria were active SPMS with ether a relapse in the previous two years, or an MRI with evidence of disease activity.
The panel debated the risk of discontinuing the fingolimod treatment, which could lead to a relapse and, thus, eligibility for siponimod. Switching someone from one SP1 drug to another, Rachel said, didn't "feel like the right thing to do".
Neil adding that there was no expectation of a biological difference in terms of efficacy between the two drugs. "One of the things we are all struggling with at the moment is the ethics of that particular pathway," he said, outlining the risks of stopping fingolimod and waiting for a relapse in order to make the patient eligible for siponimod.
(23.19) What are the consequences of our current "naïve disease division classifications"?
Across Europe and even within the four UK nations, there are differences in how MS is classified and defined, leading to frustration for both patients and clinicians, said Gavin.
Rachel added that the problem was worse than that, with individual centres applying the criteria differently within clinical practice.
"I work in a centre with a low threshold for treating people with highly efficacious treatment. We see a lot of people seeking out treatment… because they feel that they've been under-treated elsewhere."
(32.15) Should centres be aiming for a certain percentage of patients on high efficacy DMTs?
"The key thing is that we to be empowering all of our MS teams to feel able to offer all the available treatments," said Rachel.
"If people don't have access to the infused therapies in terms of capacity and local infusion centres, they're not going to get the experience of treating patients with those drugs, and they're going to feel less confident about doing so."
Data sharing is important, she went on, both in terms of transparency but also so that centres can benchmark their DMT use. The adoption of integrated care systems, Rachel added, should help to ensure those in smaller district hospitals get the same access to infused therapies as those in the larger centres.
---
Our sponsor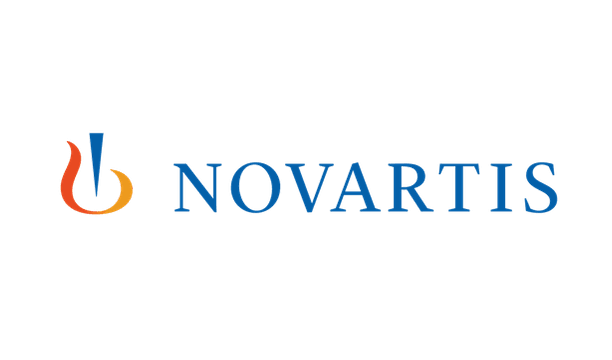 This activity has been supported by sponsorship from Novartis Pharmaceuticals UK limited. The sponsor has had no control over the educational content of this activity.
Encouraging excellence, developing leaders, inspiring change
MS Academy was established five years ago and in that time has accomplished a huge amount. The six different levels of specialist MS training are dedicated to case-based learning and practical application of cutting edge research. Home to national programme Raising the Bar and the fantastic workstream content it is producing, this is an exciting Academy to belong to.