Event
#MSCovid19 Question Time
---
27 Mar 2020

•

16:00 - 17:00
---
Please note that all session and slide content are the views of the Speakers, not the MS Academy. The content of the recording is the speaker's personal opinion at the time of recording. Due to the everchanging situation, advice given at the time of recording is subject to change.
Summary
This summary covers responses within the current COVID-19 context, on:
Medication
Advice to patients on self-isolation
Redeployment
Hospitalisation
Current management of MS
International guidance
Case studies
Summing up message
Medication
Includes DMT distribution, blood monitoring guidance,homecare access,extended-interval dosing, repeat prescriptions, steroids for relapse, timeframes for delaying


A number of patients have found themselves trapped away from home or overseas as the lockdown begins. How are we going to get supplies of DMTs to them? (1.52)

Rachel Dorsey-Campbell
Our approach has been to courier supplies of all drugs from our Trust to their home address, telephoning them to confirm their location and asking them to arrange for a family member to ensure onward travel of the drugs if they are elsewhere. It can be difficult to secure overseas onward travel for people; in those circumstances we have written letters to the healthcare establishments in those countries to secure the medications for them directly there.
It is possible to secure medication via representatives of pharmaceutical companies in different countries; it can take several phone calls but I have done this whilst travelling.
Prof Gavin Giovannoni
Going forward, noting the disruption to couriers because of halted flights, etc, this might be the best route to take.
Why is fingolimod not in the three-month isolation category? Their lymphocytes are usually lower than the other DMTs mentioned (in the advice to patients section about self-isolation) (13.09)
Rachel Dorsey-Campbell
Following the ABN guidance, fingolimod does not require you to self-isolate – but it does put you at greater risk of infection. The lower lymphocyte count is not necessarily relevant in this scenario.

Lloyds Homecare has stopped supporting new patients on certain DMTs – can you work with the nationally to help them understand why this is a priority? (17.16)
Rachel Dorsey-Campbell
The guidance from homecare companies from the NHS is that they shouldn't take on any new patients at the moment, across all disease areas, which is completely understandable as the homecare companies do not have capacity to respond to huge fluctuations in demand. The problem is that as we are suggesting people go onto platform homecare therapies, they constitute as new patients. We are addressing this; every hospital has a homecare team and a representative from that feeds into a national meeting so I would urge you to find out who in your hospital leads on homecare and ask them to raise it at a national level.
Concerns around extended-interval dosing of Tysabri (natalizumab) because of lack of evidence (19.35)

Rachel Dorsey-Campbell
A number of units have done this in the hopes that services would resume in 6-8 weeks but that looks increasingly unlikely; extended interval dosing is a good thing to do if possible – we are in an 'evidence-free zone' and we need to do the best we can with the services we have. Having the manpower to reassure patients that this is the best we can do is also becoming a problem as nurses are redeployed; there may come a point where we can't do interval-dosing either.
Gavin Giovannoni
We are moving into a 'cold' infusion unit outside of the hospital but not everyone will have this option. If this pandemic runs beyond a six-eight week period and more, people coming off natalizumab may 'rebound' and we need to have a plan in place for that.

Rachel Dorsey-Campbell
We need to team up across specialisms to find solutions. I'm working with chemotherapy, oncology, gastro and rheumatology colleagues who all need to have patients infused, to try and prioritise and have one infusion centre running across everyone.
(PA echoed this and noted that cross-specialism and preparing people for having to travel for infusions at this time might be needed; GG suggested this may need coordinating via the voluntary sector).
Rachel Dorsey-Campbell
We need to team up across specialisms to find solutions. I'm working with chemotherapy, oncology, gastro and rheumatology colleagues who all need to have patients infused, to try and prioritise and have one infusion centre running across everyone.
George Pepper
We have heard from a number of people of their natalizumab infusions being cancelled and there is a lot of anxiety around the maximum length of time for interval dosing.
Gavin Giovannoni
At a population level, pushing beyond 8 weeks is risky; at an individual level it depends on body mass, so for larger people this may be too long, whilst smaller people may be able to go 10 or even 12 weeks.

Are there any national initiatives for home phlebotomy services for patients on treatment who are higher risk so they don't have to travel to hospital? (27.50)
David Martin
There are a number of initiatives but they are not national or joined-up. For example, an initiative in Salford which Ashfield are running; and a small one in Hove, but this is patchy. Bernadette Porter is trying to address this via NeuroResponse but I don't think it will be ready in time. There is a lot of confusion over whether district nurses are allowed to support people in their homes and such.
Sub-discussion: Blood monitoring, relaxed guidance and self-monitoring (29.59)
Rachel Dorsey-Campbell
The London MS pharmacists have a network and created a consensus document on blood monitoring during this time, but things have moved on very quickly and they're changing almost daily. We found that our initial recommendations were impractical; blood tests are a low priority right now. (Initial recommendations were to double the time period of testing frequency (three monthly to six monthly, six to 12, etc), but we still recommended two-weekly for teriflunomide and monthly for alemtuzumab and there is a national feeling that this is unsustainable and possibly unnecessary. We're gathering consensus at the moment on relaxation of monitoring which will be hopefully incorporated into the next ABN guidance update.
Personally, if a patient has a stable lymphocyte count and liver function then I am skipping blood tests and will catch up in six months' time.
Gavin Giovannoni
I agree that those on treatment for 12-24 months and stable need not be monitored at present. The exception is alemtuzumab; this changes rapidly and can be life-threatening.
Rachel Dorsey-Campbell
Those rapid changes are often not caught in routine monitoring though; perhaps there is more of an argument for increased patient education for recognising signs and symptoms.
George Pepper
Where we can shift responsibility to individuals this seems appropriate, but there needs to be the information for them. We want to avoid people going into hospital and to their GPs for monitoring where possible. Perhaps self-monitoring needs to be for after that critical time of 12-24 months on a new treatment.
To upskill patients now to self-monitor is the challenge; going forward this level of education could be part of the initial treatment, so that they can self-monitor effectively. But to do this rapidly and now will be difficult, especially for those who are less diligent.
Can repeat prescriptions be made less regular? (36.01)

George Pepper
Repeat prescriptions are currently being given monthly which must add to the burden on GPs; many of the MS community would like to have their repeat prescriptions three-monthly at the moment, if possible, which would probably help staff and patients alike.
Rachel Dorsey-Campbell
Nationally, GP practice pharmacists are overwhelmed because people are putting in repeat prescription requests in case the medicines run out (!) which has put pharmacy stock control is a really difficult situation, which is likely why there is 'rationing' of repeat prescriptions going on.
What are your thoughts on high level steroids for relapse? What advice would you give to a patient who needs them and could this be included in the ABN guidance? (41.22)
Rachel Dorsey-Campbell
I think we should be avoiding steroids; high risk steroids are going to put people at risk of infection, and even if people are self-isolating I think there is a very limited place for them, especially IV steroids, at the moment. As they are speeding up recovery rather than altering the outcome of a relapse, I think the severity of the relapse needs considering as to whether they are really necessary. I agree this ought to be in the ABN guidance.
Gavin Giovannoni
The ABN guidance does cover high-level steroid use. It is high risk and agree it should be avoided wherever possible.

What advice should we give to patients on ocrelizumab and rituximab regarding timeframes for delaying treatment? (54.00)
Gavin Giovannoni
It depends on how active the patient's MS is. If they were very active, they should be offered a safer treatment in the meantime. If they've been on the therapy for 12-18 months you could manage without a re-treatment for another year. It's a complex question and I have responded in detail on my microsite, MS-Selfie.
Self-isolation and shielding
*Mini-glossary
'Self-isolate' – to keep strictly at home and away from all others in your household for up to 14 days after showing symptoms.
'Shield' – to keep strictly at home alongside others in your household to avoid exposure to the virus.
'Lockdown' – to keep at home with the exception of one outing for exercise per day, and limited use of shops for food and medicines only.)
Many patients are asking whether they should be going to work or self-isolating for 12 weeks. I have been giving information based on the MS Society's website. What should I be telling them? (4.05)
Phillip Anderson
NHSE have issued guidance around broad categories of people who need to self-isolate, and have then asked specific bodies to make more refined guidance for specific conditions.
The MS-specific guidance is that those with speech and swallowing difficulties, or those within three months of having alemtuzumab or cladribine, or within a year of HSCT should be shielding*. That means, for example, that if you had alemtuzumab 8 weeks ago, you would need to self-isolate for four further weeks.
Most centres should have been contacting individuals that this applies to, based on the ABN guidelines and if you have received a letter from your centre, please follow that advice. However, some GP practices have also been calling MS patients separately and requesting their patients 'shield' for 12 weeks.
Whilst the ABN are considering expanding their self-isolation advice to include other groups, such as those with significant comorbidities or those on DMTs, this is more of an epidemiological view than a clinical one, as the risk to those patients is higher and the ability of the NHS being able to help is lower. For now please reinforce to patients who fit the current category that they must self-isolate or shield. This means not leaving the house for any reason.
George Pepper
I received a letter requesting that I self-isolate for 12 weeks. It didn't specify a reason, but I assume it is due to my most recent treatment. However, I am not in the 'high-risk' category defined by the ABN.
There is a huge amount of confusion on the shift.MS discussion boards, particularly those who are currently on DMTs about what they should do, who they should contact and whether they should commence or continue with their treatment. We are trying to signpost people to the most appropriate advice, but due to the rapidly evolving nature of the situation, there is contradictory information being shared and that fuels the confusion.
David Martin
We have had MS nurses coming to us for information, especially around whether those with MS should be working. One example is of two MS nurses who both have MS themselves; one is working and the other has chosen to self-isolate. We are encouraging people to speak to their line managers as quickly as possible, and are trying to steer people to the ABN advice which is being regularly updated; there is a lot of conflicting advice out there, not only on social media. Both MS Society and MS Trust are trying to capture that advice and share it as quickly as possible.
Gavin Giovannoni
There are going to be cases where it needs to be personalised as well; it would be easier to have a blanket rule, but I don't think we can.
Should patients on all DMTs be sent this letter or just those in the ABN guidance? (13.40)
Rachel Dorsey-Campbell
No; the ABN has highlighted just those that they feel require extra precautions (as noted above in 'MS-specific guidance).
Gavin Giovannoni
We're in an 'evidence-free zone' at the moment. We will be able to have better guidance as more evidence emerges. We are having to use 'best-guesses' at the moment.
Redeployment
Can you send out a joint written statement to share with our NHS trusts to protect our roles from redeployment? We feel that our current role is more important than ever. (14.35)
Gavin Giovannoni
Offered a personal comment on his own redeployment expected within the week noting that he is being taken away from neurology completely.
David Martin
Dozens of nurses are concerned about this. The challenge is that we have to support the NHS and the coronavirus has to be a priority. I wonder whether a joint statement would be helpful to make sure that people with neurological conditions are not forgotten over the next weeks and months and that services are protected as much as possible (DM is vice-chair of the Neurological Alliance).
Gavin Giovannoni
I've tried to take some of the pressure off our nurses, who are getting the same sorts of questions from hundreds of patients, with an online daily patient Q&A session which seems to be helping; the number of questions has dropped off a lot. You can find it, and an archive of all the answered questions, here.
Hospital settings
If there comes a crisis point, as in Italy, what guidance is there for GPs triaging MS patients at home and deciding who are suitable for ventilation in hospitals and who need to be palliated at home? (24.01)
Phillip Anderson
We know that, if it comes to it, this will be a heartbreaking area for clinicians as well as patients and families. The NHS is producing new overall guidance about these kinds of situations and NICE has produced new critical care guidance. In terms of MS-specific advice, we will wait to see the overall NHS guidance.
Gavin Giovannoni
I think this highlights how critical it is that people who are high on the frailty scale are extra vigilant that they do not get infected because they may get traiged down the line in the event of limited resources in hospitals. Please get this message to your patients – they must shield if they are vulnerable. Once we are past the peak, this will hopefully be less of an issue.
Is there anything that people going to hospitals for routine appointments can do to protect themselves from being infected with coronavirus? (52.00)
Rachel Dorsey-Campbell
I would advise against going to hospitals for routine appointments. Most hospitals are not offering these. The general advice being given regarding social distancing and washing hands applies. I would request a telephone consultation instead.
The same for MRI monitoring – delay. There is inconsistency around the country but our department has stopped all MRI monitoring. We are considering changing this for the high-JCV risk population but all departments are affected by the pandemic at present and the radiology department is no different. Decisions on who needs to be scanned will need to be made.
George Pepper
Obviously having scanning reduced for people is going to make them feel a bit nervous, but the same message applies: if you can avoid going into hospital then you should avoid it. That's the key message.
Current management of MS
Includes GPs, telemedicine, self-management
Should there be an update for GPs in their role managing MS during the pandemic? (32.58)
Phillip Anderson
The main thing that the NHS wants GPs to do at the moment in addition to their usual role is to serve as a 'backstop' for vulnerable patients. We see GPs as a really important way to get through to people who are not within the category from the ABN (see 'MS-specific guidance') but are struggling for other reasons. This is far from unique to the MS community though, and we need to be aware of the already high burden to GPs.
(GG added that he understands many GPs have been redeployed to manage 111 services and that there is very little capacity for them to take on additional roles).
How are follow ups using telemedicine being received? (35.26)
George Pepper
I haven't personally had one, but it seems to be one of the positive outcomes of this situation is of us all using technology in a better way. If we can avoid patients going into healthcare settings by using a telephone or videolink, that has to be a good thing.
Could telemedicine now be an opportunity to better use resources, improve current practice, and change future practice? (36.35)
Gavin Giovannoni
This could be an opportunity to help patients prepare and know what is needed in their telemedicine clinics, making these clinics more efficient and effective for both professionals and patients – something really necessary now that case loads are higher for those staff who have not been redeployed elsewhere.
George Pepper
Telemedicine really lends itself to group clinics, especially where very similar advice is being given to patients, and that could be a better use of resources.
David Martin
Telemedicine is such an obvious solution to many things; there is a clinical champion in Cumbria who has just changed his service to use telemedicine to address the geographical challenges. We do have to remember it doesn't work for everyone; for example those with cognitive difficulties.
Alongside patients being educated, could we use other self-monitoring, like urinary monitoring, for DMTs at the moment? (39.40)
Rachel Dorsey-Campbell
Rapid access to prescriptions for UTIs has already been started in London through NeuroResponse and there is a model we could replicate in COPD for 'rescue packs' for chest infections where GPs prescribe small amounts of steroids and antibiotics to keep at home in the event of an infection. There has to be a rapid turnaround for urinary testing to make sure people are not self-treating unnecessarily as that has implications for resistance.
Gavin Giovannoni
It's a feasible initiative but may take time to get a viable system in place particularly whilst there is so much pressure on services. I think it's something to initiate once the worst of the pandemic passes.
To minimise confusion should we create a self-assessment algorithm online for people to assess themselves and the category [of relapse] that they represent? (43.08)
Phillip Anderson
There is a lot of guidance coming out from the ABN on comorbidities, pregnancy and such early next week and we would not want to cut across what other MS teams are doing.
Gavin Giovannoni
Whilst this is feasible the advice is changing so rapidly that it is likely to be out of date instantly; perhaps something else to consider doing once things have settled down and the guidance is more static.
International guidance
Q: Are any international societies making recommendations like the ABN? (45.31)
Phillip Anderson
The MS International Federation has. The Italian body and the National MS Society has also produced some guidance. There's broad consensus in terms of what to do, a few differences of opinion regarding infusions and their safety, but broadly the same advice is being given.
Gavin Giovannoni
The Australian neurologists have put together some good guidance too and have issued astatement for people with MS.
Case studies
I have a patient who is pregnant in her second trimester and lives with her mother who is a nurse. Should she isolate herself from her mum? Her last alemtuzumab infusion was in 2018. (47.30)
Phillip Anderson
Pregnant women is a category that the ABN are looking at as a risk group. Having had alemtuzumab six months ago would be higher risk as that person would be in two categories of risk…

Gavin Giovannoni
Classifying pregnant women as higher risk is questionable; as obstetrics and gynecologists were not given a chance to comment before it was published as a risk category. Evidence from China does not bear this out.
I'm due to start a second cycle of cladribine (year one) and am self-isolating as I am also asthmatic. Would you advise to complete year one or to wait a few months for the pandemic to calm down? (49.47)
Rachel Dorsey-Campbell
We had this scenario last week though in year two; a patient had had the first week of the course and was questioning having the second part. Our advice was that, as the patient had effectively had half of their dose and was likely to be lymphopaenic from that (and therefore more at risk of infection) but only partially treated for her MS, she should complete the cycle.
If patients are coming back for year two after having had a full course in year one, the advice is to delay. But if you have had week 1 of a course, in either year one or two, you should finish the course.
Gavin Giovannoni
If you complete the year one course, the drug does last into year two. The degree of lymphopaenia after the first course of cladribine is minimal so it doesn't put a person at a hugely increased risk.
Summing up (55.17)
PA: People with MS are really struggling financially and practically, beyond clinical care, and whilst it's not for the people on this call to sort this out, please do bear in mind the picture beyond the clinical.
DM: There's a record number of people getting in touch, people are frightened and confused. We need to try and be really clear, consistent and concise in our communication.
RDC: Really think about our frontline staff being redeployed and what other members of staff are best placed to support MS patients if their usual nurse is not available. Ask and think laterally about who is there to help.
GP: It is an anxious and isolating time for everyone, we shouldn't forget this isn't just about providing information but about peer support and community too.
Were you registered on this course?
Log in to access resources..
Login
Our sponsor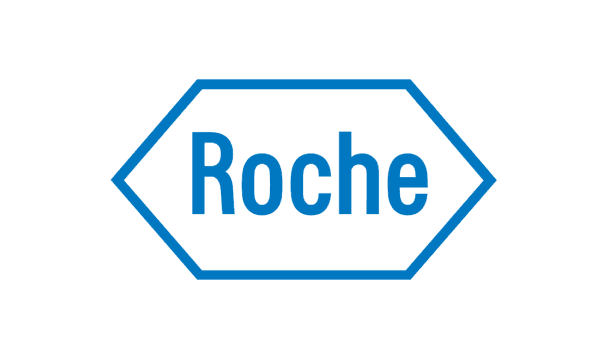 This activity has been supported by sponsorship from and Roche. The sponsor has had no control over the educational content of this activity.
Endorsements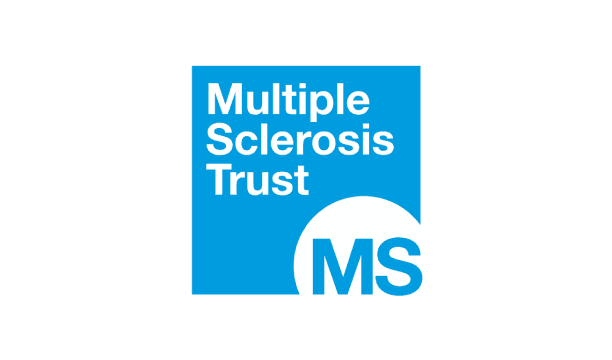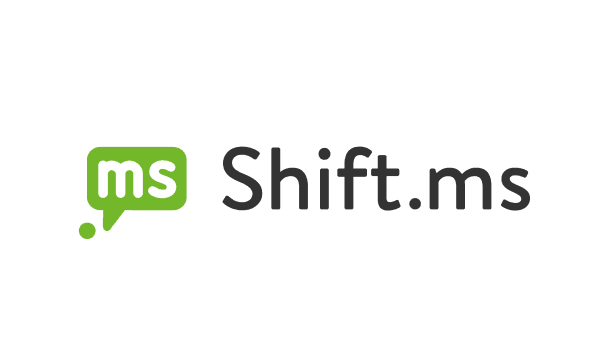 Encouraging excellence, developing leaders, inspiring change
MS Academy was established five years ago and in that time has accomplished a huge amount. The six different levels of specialist MS training are dedicated to case-based learning and practical application of cutting edge research. Home to national programme Raising the Bar and the fantastic workstream content it is producing, this is an exciting Academy to belong to.