Event
#MSCovid19 Question Time
---
03 Apr 2020

•

9:00 - 10:00
---
Please note that all session and slide content are the views of the Speakers, not the MS Academy. The content of the recording is the speaker's personal opinion at the time of recording. Due to the everchanging situation, advice given at the time of recording is subject to change.
Summary
Jeremy, Rachel, and Sarah answered a host of questions related to care delivery, medication management, and more.
They pointed out that COVID-19 was a rapidly evolving situation, and that the information shared during the webinar was based on the best available evidence at the time.
Before moving onto questions, they outlined the April 2 update to the ABN guidance on the use of disease modifying therapies (DMTs) in MS during the pandemic.
Rachel said the key change was around blood monitoring (2.13):
"We are trying to avoid people coming into hospital as much as possible, so we felt we needed to try to give some guidance on relaxing blood monitoring… Broadly speaking, the guidelines double the interval for most blood tests… but there are some exceptions."
Cladribine: bloods stay the same
Teriflunomide: monthly bloods for the first six months, four monthly thereafter
Alemtuzumab: three monthly bloods
Wherever possible, the recommended monitoring should continue, said Rachel.
The Alemtuzumab guidance was "the most contentious" she added, before going on to explain the reasoning behind it:
Most cases of renal failure and immune thrombocytopenic purpura (ITP) present between monthly blood monitoring
The most powerful weapon against ITP is patient awareness of the signs and symptoms
"Relaxation of blood monitoring must go hand-in-hand with a strong reinforcement to patients about the things they should look out for," said Rachel.
From a logistical perspective, what does it mean for you as an MS nurse at the coal face of implementing these changes? (6:11)
"We already had a list of all the patients on treatment, so it really helps if you have up to date spreadsheets or databases," said Sarah.
What have you defined as "extremely vulnerable"? (9:26)
Rachel said the guidance states that patients who have had alemtuzumab or cladribine in the previous three months were the most vulnerable.
Sarah said: "We decided that it would be very difficult to identify everyone with a respiratory issue or who was being PEG fed, because it would be so time consuming. We took the decision that anyone with an EDSS of seven or above would fall into the shielding category."
Jeremy said his service had identified anyone with a lymphocyte count of <800 or an EDSS of more than seven as being in the extremely vulnerable group.
He went on to say that there was growing evidence to suggest that COVID-19 does not appear to be more common in people with MS on DMTs, versus those not on DMTs.
How do we deal with people with acute relapses? (15:11)
"We would not be advising high-dose steroids unless absolutely necessary… We are trying to reassure patients that the point of steroids is to speed up recovery, they won't change the outcome," said Rachel.
There may be a case for escalating treatment, she added, but there are challenges with the recommended high-potency DMT, natalizumab – currently, many centres currently lack the capacity to administer it safely.
Do you think there's enough efficacy data about extended interval dosing (EID) to prescribe it to every patient on natalizumab to reduce the potential of COVID-19? (17:28)
The panel said:
There is limited evidence around the efficacy of EID, and work is ongoing in this area
There is some suggestion that PML risk is reduced with EID
EID is stated as an option on the SPC
Most teams have no option but to move to EID at the moment
"The evidence is probably not strong enough to recommend it for everybody under normal circumstances, but these are not normal circumstances. I think everyone should be moving to EID to keep people out of hospital," she added.
After how many cycles of ocrelizumab or natalizumab do you think that delaying an infusion or switching to EID to reduce COVID-19 risk will not significantly compromise efficacy? (24:13)
Rachel said that Imperial had found B-cell counts to be consistently low in people on ocrelizumab prior to their six- and 12-month infusions. This corresponds with data from rituximab-treated patients.
"I think we can reassure people that the drug is still acting, even if we haven't given it to them. Our recommendation to patients is not to come in for a third or fourth infusion, but to wait."
She added that decisions should be taken on a case-by-case basis, and Jeremy said that it was an evolving field of understanding.
We are getting an increasing number of requests for letters to employers to endorse 12- week self-isolation for people with MS, in the absence of the shielding letter from the government. What recommendation would you make? (29:30)
Said Sarah: "I think it's important to support our patients as best we can because many of them are feeling very anxious. But we must be mindful that some centres are really struggling."
If the patient fell into the isolation category, Sarah's team will send a letter or email to their employer.
If a patient is suspected of having COVID-19, should we stop their DMT? (31:17)
ABN guidance appears to be aimed at patients in hospital with COVID-19. It states that medications should be stopped in people with "active COVID-19 infection" until they have had two negative tests, one week apart.
If the patient was at home with mild symptoms, stopping their treatment is not necessary, and may actually be riskier than continuing it, the panel agreed.
How would you describe the level of COVID risk for people who last took cladribine six months, 12 months, or two years ago? (33:22)
Unless the last dose was in the previous three months, the risk is moderate and comparable to those seen in the other DMTs, Rachel said.
Does the antiviral effect of Aubaigo benefit the pandemic situation? (34:46)
The panel agreed that there was not enough evidence to support this claim, and they would be reluctant to conclude that it was helpful.
"There may be a benefit of teriflunomide, but it is far from clear," said Jeremy.
Should we base the EID for Tysabri on body weight? (35:36)
Again, the panel agreed that there was not enough evidence to support this.
Has anyone had any experience of PEG insertions being cancelled due to COVID-19? (37:11)
"No. I think you have to balance the risk of someone who requires a PEG aspirating or not getting enough food or fluids against the risk of having the PEG inserted," said Sarah.
My concern is that many patients with an EDSS of seven or above will have carers going in all the time. Any advice? (38:01)
"There is no way around it. If a patient needs care they need care, and it is more about using the right techniques," said Sarah, adding most care agencies had advised their staff on safety.
If someone has had one week of cladribine, would you give them their second week's course after one month? (38:56)
Rachel said her team would advise anyone who had started that year's course to finish it, though if someone was between year one and year two, they would delay the treatment.
If patients consent, knowing the risk, and are eager to have the second/third ocrelizumab, are we happy to proceed? And should they self-isolate or shield? (41:16)
Rachel said Imperial had been allowing people to continue their treatment if they wanted to, but no longer had the capacity to do so.
Unless the patient has other COVID-19 risk factors, self-isolating and social distancing is adequate, though Jeremy said he explained to people that the more they avoided contact, the safer they would be.
Would you start fingolimod during the COVID-19 pandemic? (50:21)
"We know it does put you at risk of viral infection but if you are eligible for fingolimod it's because you have failed first-line treatment and need something else… However, getting someone in to do that first observation at the moment… might not be feasible," said Rachel.
What about MRI monitoring for Tysabri? (51:41)
The panel said:
Different trusts will have differing levels of radiology access at the moment
High JCV-positive patients should still be scanned, though that may need to be less frequently
Thorough screening at infusions becomes even more important when access to MRI is limited
When do you feel we will be able to restart ocrelizumab and natalizumab infusions as normal? (53:04)
"How long is a piece of string? We just don't know… It will be a couple of months at least," said Rachel.
Have you observed any interactions between specific treatments for MS and the COVID-19 treatments that are being proposed? (59:29)
"I'm not aware of any. I think the number of patients on MS treatments being treated for COVID-19 is very small and we won't get the information on that for some time. The MS Register is collecting information, so if you have anybody who is COVID-positive they would like to know about it," said Rachel.
Sarah and Rachel, do you have any final comments? (1:02:27)
"Make sure everyone is also looking after their own health and taking breaks. I know lots of us are working long hours, going above and beyond. But this is going to go on for quite a long time so we need to be mindful of looking after ourselves as well," said Sarah.
"Think outside the box. If you're struggling and you need help, there are a lot of people being redeployed and there are a lot of non-clinical staff who could be helpful. Speak to your business managers," said Rachel.
Were you registered on this course?
Log in to access resources..
Login
Our sponsor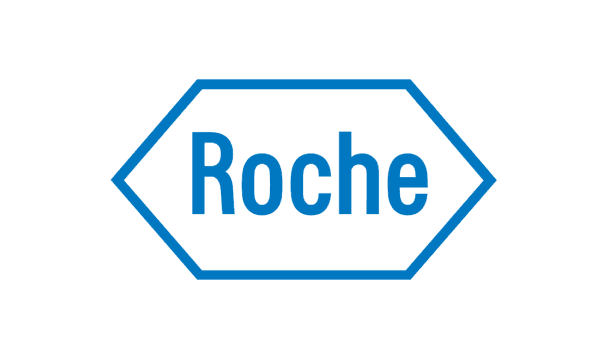 This activity has been supported by sponsorship from and Roche. The sponsor has had no control over the educational content of this activity.
Encouraging excellence, developing leaders, inspiring change
MS Academy was established five years ago and in that time has accomplished a huge amount. The six different levels of specialist MS training are dedicated to case-based learning and practical application of cutting edge research. Home to national programme Raising the Bar and the fantastic workstream content it is producing, this is an exciting Academy to belong to.