Epilepsy: delivering the OPTIMUM care pathway
Event reports
---
---
On 27th May, 60 healthcare professionals spanning commissioning, management, clinical work and the voluntary sector gathered to hone their understanding of neurology commissioning. Find our conference overview here or read on for a better understanding of commissioning in neurology
Consultant nurse for the epilepsies Phil Tittensor and Caryn Jory, epilepsy specialist nurse, shared a potted summary of the impact of epilepsy at a national level and the essentials to epilepsy services and support, with background to optimising the care pathway and practical shared experience of implementing this at a local level.
Phil was clear that 'epilepsy' is not a single condition but that there are more than 100 'epilepsies' aside from non-epileptic seizures such as dissociative seizures as in functional neurological disorder. This makes for complex and varied services and support, particularly when considering the comorbidities that are often experienced by people with epilepsy such as mood and learning disorders.
In discussing some of the challenges to consider regarding commissioning (fig 5), Phil drew attention to the potential problems arising in pregnancy, both regarding medication-related foetal development complications and the higher rate of death from seizures in pregnant women.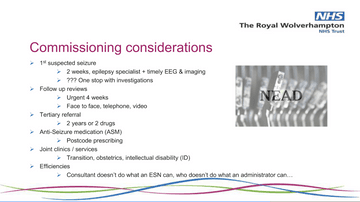 Figure 5: Commissioning considerations in epilepsy today
He also issues something of a challenge, noting that whilst four weeks is the expected timeframe for an urgent follow-up, with digital solutions both available and routinely used post-pandemic, he suggested this should be managed within a matter of days. He referred to the OPTIMUM clinical pathway and a simplified referral pathway (fig 6), highlighting that the core to optimising care is a named first point of contact for the person with epilepsy.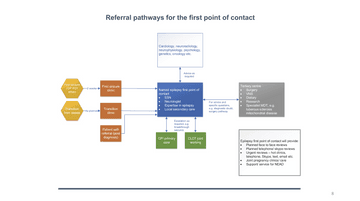 Figure 6: Referral pathways from the NHS specialised commissioning
Caryn then discussed what the reality of a pathway actually looks like when someone is presenting with a seizure - particularly a non-tonic clonic seizure - noting this 'tongue-in-cheek' representation is more realistic (fig 7).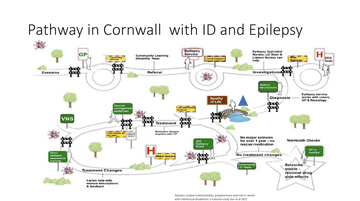 Figure 7: Caryn's 'realistic pathway' for someone presenting with epilepsy
She highlighted various aspects of this pathway, particularly using a person with learning difficulties and shared that often understanding a person's situation is 'like looking at a jigsaw puzzle with half of the pieces missing'. She noted the many small elements of investigation that, for someone with epilepsy and learning difficulties, may require a huge amount of intervention, such as the need for a general anaesthetic when having an MRI scan - and was clear that each decision about a person's care must be made within the legal framework of the Mental Capacity Act.
Caryn shared the importance of training carers and of having this training as a core aspect of an epilepsy service, and noted that seizures are almost often triggered by something, whether a physical problem like a UTI, a mental or emotional problem like rising anxiety or an external change to their environment like a change in care staff.
Caryn was clear that commissioning epilepsy 'right' is expensive - but that the cost of not getting it right is far, far more. The unplanned and unexplained hospital admissions, and the increasing volume in unexplained or preventable deaths in those with epilepsy. She shared several reports, documents and sets of guidance which can all be of use to commissioners and clinicians in appropriate commissioning, identifying gaps in services, and understanding service requirements and pathways. (Some of these can be found here).
Related articles
Meet with strategic and operational colleagues in neurology
Join us for the Neurology Manager Network Meeting which will enable senior managers and directors in neurology services to update their knowledge on current neurology service delivery.