Establishing a regional MS-MDT in the East Midlands: a non-MSologist's approach!
---
By
By Dr Jonathan Evans, Consultant Neurologist, Queen's Medical Centre
---
Background – The "Why"?
NHS England has recently published updated guidelines for the prescribing Disease Modifying Treatments (DMTs) in MS. These guidelines provide a framework for the implementation of pre-existing but related recommendations and appraisals from NICE, including those related to individual DMTs.
The purpose of these guidelines is to ensure equitable access to appropriate DMTs for patients with MS, to ensure safe and accountable prescribing and minimise variations in practice, and to facilitate audit and other governance activity related to prescribing in MS
Central to these recommendations are the definition of an MS-prescribing service, and an MS-MDT:
Prescribing Service:
One or more Consultant Neurologists supported by at least one MS Nurse Specialist.
A prescribing service should be linked with an MS-MDT for guidance, advice and support.
MDT Team:
Two or more MS Specialist Neurologists with One or more MS Nurse Specialists, working with a linked team which may include Neuroradiologists and a Specialist Neuro-Pharmacist.
Given the traditional "hub and spoke" model of Neurological Services in the UK, it is envisaged that MS-MDTs will be established in Regional Neuroscience Centres for this purpose.
As the regional Neurosciences centre for the East Midlands, there was a need, therefore, to develop this service at QMC, Nottingham. As head of service, and as MS Masterclass delegate, this non-MSologist took the lead in establishing an East Midlands. In stage-by-stage fashion, I describe the approach that I took, and the shape that the resulting MDT has taken.
Stage 1: Researching – The "What?"
"What are we doing now?"
I began by holding Informal in-person and email discussions with departmental colleagues and attending the existing MS MDT. I used a "white-boarding" approach to identify what existing structures were in place, what personnel involved and what pathways in place. I then compared current practice with MS-MDT model practice to generate a problem matrix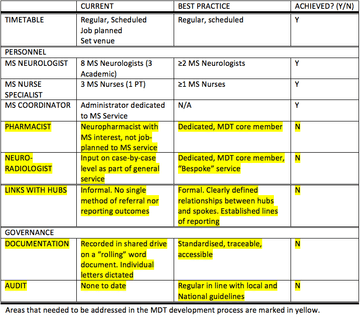 Stage 2: Scoping – The "Who"?
It was then necessary to establish which hospitals within the East Midlands region planned to link with our MDT, and what features of this service they would find most valuable.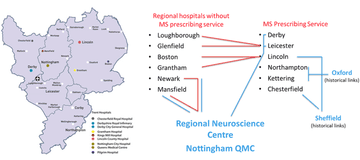 Figure 1: Existing MS service provision and historical links with regional Neurosciences centres
Stage 3: Developing the format – The "How"?
Having identified a problem matrix I divided different developments between existing MS-MDT members and each was specified according to SMART criteria
Liaison with Spoke Hospitals
Work on formalising Pharmacy and Neuroradiology links
Development of documentation for referral and for recording Outcome
Audit trail lead (ongoing role)
Standard Operating Procedure development
Feedback, review and discussion were timetabled for each existing weekly MDT. We worked to an overall time-frame to begin in June 2019.
Development of a Standard Operating Procedure
Copies of the S.O.P. are available on request from jonathan.evans2@nuh.nhs.uk
Key features of the re-designed MDT are:
Formal links with Spokes. All the regional prescribing centres with the exception of Derby decided to link with the East Midlands MDT, with the exception of Derby. The Royal Derby Hospital is currently running its own MDT, on a different day and time, and it was reported that they had sought approval from NHSE to continue with their own local arrangements
Pharmacy Links
We are currently constructing a business case for a band 7 pharmacist to be job-planned 50% to MS services, including the MS-MDT. In the interim period, the current arrangements will continue.
Neuroradiology
Demands upon the Neuroradiology service meant that we could not have a Neuroradiologist in attendance at the MDT. Instead, by working with Neuroradiology colleagues we have identified a quick and seamless way for relevant cases to be identified and reviewed the following day in the pre-existing Neurology-Neuroradiology MDT, which improves efficiency. This process is described in "S.O.P".
Documentation
We agreed that a single path of referral, and a single return path for reporting outcomes should be utilised. A specific referral electronic referral form was constructed. It was designed to collate what the MDT regarded as the critical information that would be required to give a case recommendation. A copy of this proforma is available on request.
It was agreed that the same form should be used for both internal and external referrals
It was decided to record the MS-MDT decision, in addition to any neuroradiology comments if relevant, would be recorded on the same form. This system achieved the stated outcome, and it was decided, was the easiest to administer.
Through-path for the MDT case
All referrals, internal and external, are emailed to the MS Co-ordinator at a secure nhs.net email. The forms are saved to a shared drive on the NUH System which is accessible to MS MDT core members. Subfolders have been constructed for year, month and date. Referral forms are saved in the folder for the following MDT date.
During the MDT, each referral form is opened by the meeting chair. After discussion the MDT decision is recorded, along with the decision about whether radiology review is required, and the completed form saved/overwritten to the same subfolder.
Any comments from radiology will be appended on Thursday. By Friday lunchtime the completed MDT form is then returned to the correspondence address by the MS Coordinator. This pathway is illustrated in figure 2.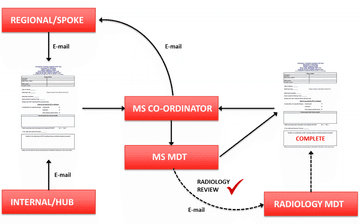 Figure 2: Path of referral through the East Midlands MS MDT
Next steps:
We have made the referral proforma available to the spoke hospitals and we have strongly recommended arrangements are made for making the form accessible on local Trust intranet, as we have done at NUH.
With this system in place, and the S.O.P. written and agreed, the provisional "Go-Live date" is June 5th 2019, with the first audit of practice due by July 2020.
More MS Academy Service development Projects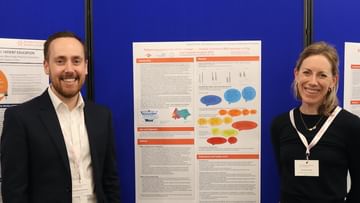 Encouraging excellence, developing leaders, inspiring change
MS Academy was established five years ago and in that time has accomplished a huge amount. The six different levels of specialist MS training are dedicated to case-based learning and practical application of cutting edge research. Home to national programme Raising the Bar and the fantastic workstream content it is producing, this is an exciting Academy to belong to.