Multidisciplinary MS consultation
---
By
Dr Nele Glibert, General Neurologist, AZ Groeninge Hospital
---
Advanced MasterClass 9, November 2020
Aim
To provide holistic MS care by ensuring people have access to a wide range of professionals through multidisciplinary team (MDT) consultations.
Headlines
People with MS need access to neurologists, MS nurses, urologists, rehabilitation specialists, psychologists, social workers, and more to manage their condition. However, this doesn't always happen.
To ensure this access, the team set up MDT consultations for those they believed would benefit from the approach.
During the monthly clinics:
The neurologist performed a thorough neurological exam, assessed EDSS and evaluated current management
The urologist, rehabilitation doctor, and psychologist examined the patient, gave advice, and proposed individualised treatment options
A social worker from the MS League gave advice on social issues
Key findings
Between January 2019 and March 2020, 68 patients took part in the monthly (excluding July and August) MDT consultations.
The approach resulted in quality of care improvements and patient satisfaction was high.
MDT consultations were paused in March, due to the COVID-19 pandemic.
Recommendations
To re-start the MDT consultations
To expand access to all MS patients
To include other relevant disciplines, including psychiatry, gastroenterology, physiotherapy, and nutrition/ dietitian
More MS Academy Service development Projects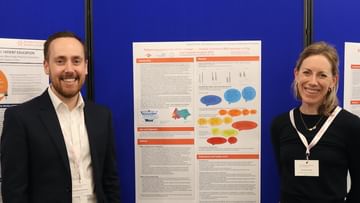 Encouraging excellence, developing leaders, inspiring change
MS Academy was established five years ago and in that time has accomplished a huge amount. The six different levels of specialist MS training are dedicated to case-based learning and practical application of cutting edge research. Home to national programme Raising the Bar and the fantastic workstream content it is producing, this is an exciting Academy to belong to.