Taking over an MS service under pressure: 12-month review
---
By
Dr Yasser Falah, Consultant Neurologist, Nottingham University Hospitals NHS Trust
---
All of our attendees carry out a piece of research in an area of MS clinical practice or treatment that interests them.
This snapshot gives you a quick idea of what they found and why. If you want to learn more, just click through to the full poster, or follow the links within the snapshot.
If you would like to contact the alumni who did the research, drop us a line and we'll put you in touch where possible.
Aim
To create a service development plan for the University Hospitals of Leicester's MS service (UHL)
Headlines
The service has 1,870 registered MS patients, but has been without a consultant for some time
In September, it linked with the Nottingham centre to provide a weekly visit from a neighbouring consultant
Key findings
A review of the service found a number of challenges to the successful implementation of the new service model. These included:
Large cohort
Long waiting list
Duplicate appointments
Recommendations
The author recommended a seven-point action plan:
Review database
Review clinic structure
Establish regional MDT link
Establish Tysabri monitoring protocol
Establish scan reports communication protocol
Review timing of appointments
Establish patient/HCP communication protocol
The outcomes include higher patient and registrar satisfaction, fewer complaints, and the faster delivery of high-efficacy disease modifying therapies (DMTs).
More MS Academy Service development Projects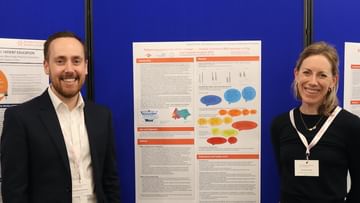 Encouraging excellence, developing leaders, inspiring change
MS Academy was established five years ago and in that time has accomplished a huge amount. The six different levels of specialist MS training are dedicated to case-based learning and practical application of cutting edge research. Home to national programme Raising the Bar and the fantastic workstream content it is producing, this is an exciting Academy to belong to.