Partnerships and Endorsements
UK Parkinson's Excellence Network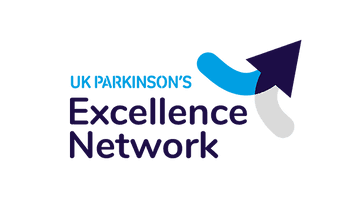 We are Parkinson's UK.
Powered by people.
Funded by you.
Improving life for everyone affected by Parkinson's.
Together we'll find a cure.
Your mum, son or friend. Anyone can get Parkinson's, young or old. Every hour, 2 more people are diagnosed.
We know we're close to major breakthroughs. By funding the right research into the most promising treatments, we get closer to a cure every day.
Until then, we're here for everyone affected by Parkinson's. Fighting for fair treatment and better services. Making everyone see the real impact of the condition.
People with Parkinson's, scientists and supporters, fundraisers and families, carers and clinicians, all working side by side. Impatient for change, we're taking a stand, speaking out, chipping in, and playing our part.
Parkinson's UK's new support service, Parkinson's Connect
Parkinson's UK has launched a comprehensive new support service that brings together everything needed to live better with Parkinson's. If you're involved with diagnosing Parkinson's, your organisation can offer accessible and tailored support from diagnosis by becoming a direct referral site.
Find out more: www.parkinsons.org.uk/refer
UK Parkinson's Excellence Network
The UK Parkinson's Excellence Network brings together health and social care professionals to transform care for people with Parkinson's.
Sign up to the Excellence Network e-newsletter to get the latest news, education, resources and events for professionals supporting people with Parkinson's.

"I've been involved with the Excellence Network since its inception and firmly believe in its aim to promote an inclusive team ethic amongst professionals who support people with Parkinson's. It is essential that we continue to share knowledge and best practice, and work together to improve the accuracy of diagnosis, timeliness of support and delivery of care."
Dr Donald Grosset, Clinical Director of the UK Parkinson's Excellence Network
How do we help make change happen?
Data and evidence gathering including our UK Parkinson's Audit, the recognised quality improvement tool for Parkinson's services
Networking and peer support
Learning hub and resource directory, including our Parkinson's nurse pathway and our bone health course.
Championing innovation and service improvement
Grants through pump priming for Parkinson's specialist nurse and other posts, as well as local, regional and national initiatives.
Learn more about and get involved with other activities:
Parkinson's nurse workforce fit for now and the future. We are all too aware of the NHS workforce crisis. We also know that access to Parkinson's specialist nurses is a priority for people with Parkinson's. We want to do everything we can to support the Parkinson's nurse workforce. Parkinsons UK has a history and reputation of successfully working with the NHS to 'pump prime' nurse posts where we fund the first 2 years. Since 1996, Parkinson's UK has pump primed over 320 nurse posts. However, there is more to do. This programme aims to boost recruitment and retention of Parkinson's specialist nurses, address the issue of unsustainable caseloads, and improve succession planning.
Multidisciplinary care. This programme was established in 2021 and aims to improve clinical outcomes for people with Parkinson's and their independence through better access to person-centred multidisciplinary care. The programme centres around 4 key areas:
Developing a clear vision for person-centred multidisciplinary care and achieving consensus around best practice.
Increasing the number of services implementing best practice, through our partnership with the Flow Coaching Academy.
Developing and rolling out new training opportunities for therapists, including launching a new specialist induction for therapists.
Improving understanding of best practice multidisciplinary care among people with Parkinson's, relatives and carers.
Cracking 'Get it on time'. We know that for people with Parkinson's, not receiving their time-critical medications on time when they go into hospital is a huge worry. The UK Parkinson's Audit 2019 tolds us that people admitted to hospital only receive their medication on time, every time in 50% of cases. We currently have a 15-minute online presentation for ward staff and a one-hour online course developed by Lancashire Teaching Hospitals NHS Foundation Trust available on our website. This programme builds on the work we have already done and brings together people with Parkinson's, Parkinson's UK staff and NHS professionals with a particular interest in 'Get It On Time' to further unpick the problem and change hospital practice to bring about a better experience for people with Parkinson's.
Better bone health. We know that people with Parkinson's are more than twice as likely to have osteoporosis and to suffer from fractures than those without the condition. Yet many patients are not routinely assessed for fracture risk. We have been running a national Better Bone Health improvement project since 2021. To date, 43 services from across the UK have been involved in a pilot to test and roll out a bone health assessment process. We have also developed an online course for clinicians on the management of bone health and fracture risk in Parkinson's.
The Excellence Network Grants Scheme. In 2021, the Excellence Network secured an additional £2 million investment to be spent between 2022 and 2024 to help improve NHS Parkinson's services and increase access to allied health professionals for people with Parkinson's. The investment will be used to:
Fund service improvement initiatives through our improved and expanded Excellence Network Service Improvement Grants Scheme
Pump prime allied health professional posts across the UK.
For more information about any of our work, please visit the 'Professionals' section of the Parkinson's UK website, follow us on Twitter or email excellence@parkinsons.org.uk.
Academies
UK Parkinson's Excellence Network is a partner of the following academies...
Events
UK Parkinson's Excellence Network is supporting forthcoming events...