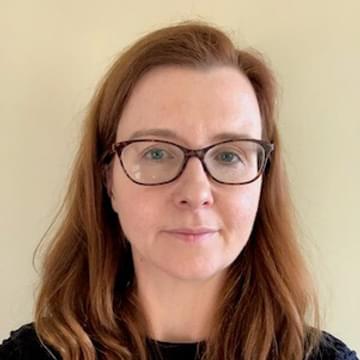 Dr Róisín Purcell
Consultant Geriatrician
Our Lady's Hospice and Care Services
Dr Róisín Purcell is a Consultant Geriatrician in Our Lady's Hospice and Care Services, Harold's Cross and in St James's Hospital, Dublin. She is also a Clinical Senior Lecturer in Medical Gerontology with Trinity College Dublin.
Dr Purcell graduated from University College Dublin in 1998 and completed her Specialist Training in Geriatric and General Internal Medicine in 2008. She spent the next 4 years as a Consultant in Westmead Hospital, Sydney where she was the joint lead for the memory service working closely with Neurology colleagues in the areas of cognition and movement disorders. She then joined the NHS where she worked as Consultant Geriatrician in Whipps Cross University Hospital, Barts Health NHS Trust until August 2017. She was the Clinical Lead of the Department for Older People and the Dementia Lead for the hospital.
She returned to Ireland in 2017 to take up her current post in Dublin. She is developing services in the community to better integrate with acute care and support alternatives to acute hospital admission. She also works closely with Palliative Care colleagues in improving care for those with severe Frailty or Advanced Dementia. Her main interests are in Dementia and Parkinson's disease.
Dr Róisín Purcell is a contributor to the following academies