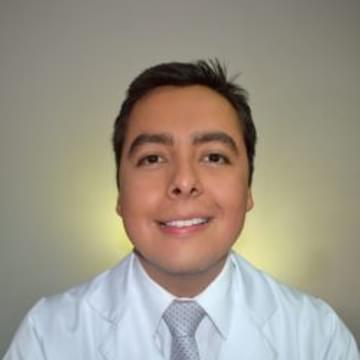 Dr Saúl Reyes
MS Fellow
Blizard Institute, Barts and The London School of Medicine and Dentistry, Queen Mary University of London, Barts and The London NHS Trust
Dr Reyes is an academic neurologist who specialises in MS and other demyelinating diseases. Dr. Reyes is currently the chair of Neurology at Fundación Santa Fe de Bogotá and an Honorary Clinical Lecturer at Queen Mary University of London.
Dr Reyes completed his MD at the Universidad de los Andes in Bogotá, achieving first national place in the official exam for medical students in Colombia. He then trained as a Clinical Neurologist at the Universidad El Bosque in Bogotá, before winning the ECTRIMS Clinical Training Fellowship in 2018. As an MS fellow, Dr Reyes provided clinical care to people with MS at the Department of Neurology, Barts and The London NHS Trust, and he was simultaneously involved in a large spectrum of clinical research in MS at the Blizard Institute, Queen Mary University of London.
Dr Reyes research interests include vaccination in people with MS, biomarkers, social determinants of health and medical education. He currently serves on the scientific steering committee for the Treatment and Research in MS online conference (triMS.online). In addition to his work in the UK, Dr Reyes works with the MS and related disorders research group from Fundación Santa Fe de Bogotá, which is known in Colombia and Latin America for its pioneering work on the epidemiology, genetic predisposition and environmental risk factors for MS in their population.

Dr Saúl Reyes is a contributor to the following academies