The TONiC study – Fatigue has the biggest impact on quality of life for people with MS
Knowledge
---
---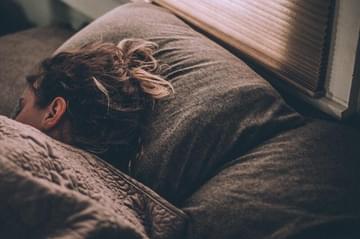 The Trajectories of Outcome in Neurological Conditions (TONiC) study is a national study examining the factors that influence quality of life in patients with neurological conditions.
One of the largest studies on quality of life in neurological conditions ever performed in the UK, it is led by Professor Carolyn Young, consultant neurologist at the Walton Centre in Merseyside.
Carolyn has recently published a paper outline TONiC's findings around quality of life in people with MS, highlighting that fatigue was the dominant influencer. Second to this was the ability to function well, regardless of disability level, and self-efficacy, both of equal importance in influencing quality of life (QoL).
The paper concludes:

'In order to promote better QoL, MS care should include management of fatigue, interventions to ameliorate disability, and support to enhance self-efficacy. The range of skills needed for these treatments will require input from medical, nursing, therapy and psychology staff, so these findings provide evidence substantiating the need for pwMS to be provided with care by comprehensive multidisciplinary teams.'
Read the full paper in the Journal of the Neurological Sciences, or hear Prof Gavin Giovannoni's perspective in a recent BartsMS blog.
---
Carolyn A.Young et al. Quality of life in multiple sclerosis is dominated by fatigue, disability and self-efficacy. Journal of the Neurological Sciences Volume 426, 15 July 2021, 117437.
Related articles
Encouraging excellence, developing leaders, inspiring change
MS Academy was established five years ago and in that time has accomplished a huge amount. The six different levels of specialist MS training are dedicated to case-based learning and practical application of cutting edge research. Home to national programme Raising the Bar and the fantastic workstream content it is producing, this is an exciting Academy to belong to.