Event
Does knowing your patient with secondary progressive MS is cognitively impaired alter your management?
---
31 Mar 2021

•

12:00 - 13:00
---
Please note that all session and slide content are the views of the Speakers, not the MS Academy. The content of the recording is the speaker's personal opinion at the time of recording. Due to the everchanging situation, advice given at the time of recording is subject to change.
CPD accreditation

This webinar has been approved by the Federation of the Royal Colleges of Physicians of the United Kingdom for 1 category 1 (external) CPD credit(s). To claim the credit please email hughskelton@neurologyacademy.org
Case study discussion
A 48-year commercial solicitor with early secondary progressive MS is having increasing problems coping at work due to cognitive issues. He is worried that he may have to stop working. He has had MS for 16 years and was originally treated with interferon-beta and was subsequently switched to DMF 5 years ago because of local tolerance issues around injection site reactions and severe lipoatrophy. Although his last MS relapse was more than 10 years ago, his neurological functioning has deteriorated over the last three to four years with reduced mobility, bladder and bowel problems and sexual dysfunction. He has also been depressed. He is currently on oxybutynin, sildenafil and citalopram in addition to DMF. His most recent MRI showed three new T2 lesions and increased brain volume loss compared to his last MRI done 18 months ago.

Would it help in the management of this patient if he has cognitive impairment; i.e. would you refer this patient for a formal neuropsychological assessment?
Yes – Prof Dawn Langdon

No – Dr Nikos Evangelou
Read more in Prof Gavin Giovannoni's blog post: "Am I cognitively impaired?" (Barts MS Blog)
Prognostically, poor cognition predicts a poorer outcome. Knowing someone has a poor prognosis may nudge both the neurologist and/or patient to a higher efficacy therapy, i.e. to flip the pyramid.
Assessing disease activity, i.e. worsening disability or cognitive relapse. This could trigger a treatment switch, for example in the patient above Prof. Evangelou suggested switching this patient onto siponimod.
Helping in diagnosis, i.e. dissemination in space. Cognition is another anatomical space and it may provide the neurologist with additional information.
Diagnosing MS in patients with RIS (radiologically isolated syndrome); cognitive impairment demonstrates they have involvement of at least one functional system and if the MRI shows dissemination in time diagnosis could change from RIS to MS and the patient could be then started on treatment.
[...]
Webinar Summary
In this debate session, Professor of Neuropsychology at the Royal Holloway University of London, Dawn Langdon, and Dr Nikos Evangelou, Clinical Associate Professor in Neurology at the University of Nottingham, explored the role of cognitive assessment in the management of secondary progressive MS (SPMS)
Professor Gavin Giovannoni, Chair of Neurology at Barts and The London School of Medicine and Dentistry's Blizzard Institute gave the pair a clinical scenario to discuss:
"A 48-year-old commercial solicitor with early SPMS is having increased problems at work due to cognitive issues and is worried he will have to retire. He has had MS for 16 years, and was originally treated with an interferon before injection site reactions resulted in him being switched to dimethyl fumarate (DMF) five years ago.
"Although his last MS relapse was more than 10 years ago, he has noticed a deterioration, particularly over the last three to four years. He has reduced mobility and worsening bladder, bowel and sexual dysfunction. He has also been depressed.
"He is currently on oxybutynin for his bladder dysfunction, Viagra for his sexual dysfunction and citalopram for depression in addition to the DMF. His most recent MRI showed three new T2 lesions and increased brain volume loss compared to 18 months previously.
"So, does knowing your patient with SPMS is cognitively impaired alter the management?"
In a pre-debate vote, 83% of delegates said it would, with just 17% saying it wouldn't.
Yes – knowing your patient with SPMS is cognitively impaired should alter management
Cognitive impairment imposes a major negative impact on people with MS, "over and above the physical impairments," said Dawn.
Arguing that cognitive assessment was important, she said: "The pattern of cognitive deficits in MS is very particular. Information processing speed and memory is the most prevalent and severe deficit, followed by problem solving, visual, spatial and language, while simple attention tends to be intact.
"This pattern of difficulties with intact language means it's quite hard to pick up cognitive impairment in regular conversation."
Cognitive issues such as memory difficulties can be confounded by other factors, particularly depression, meaning patients can conflate the two, she added.
She recommended the use of the Brief International Cognitive Assessment for MS (BICAMS), a validated, 15-minute assessment which can be carried out by most healthcare professionals.
Case in point
"I think the first thing to do is consider the medication," said Dawn, turning to the case study set out by Gavin.
Things to note include that oxybutynin could contribute to cognitive dysfunction, and that one study had demonstrated reduced reward perception in people on SSRIs, such as citalopram. This, she said, may affect someone's motivation and ability to work.
The case study has self-reported their cognitive decline. The healthcare professional must first ensure the report is not confounded by depression or fatigue.
She said: "We know that cognition, disability, and mood are independent predictors of employment status. So, I think first off, easy-to-do simple scales like the Hospital Anxiety and Depression Scale (HADS) and a fatigue scale, to assess and address depression and fatigue are important."
Cognition: confirmed
The literature is clear on the fact that cognition and work are very closely linked, she went on.
"If cognitive decline is confirmed, you may wish to review the drug profile," said Dawn. "You can also think about modifying your interactions in clinic, making sure the staff are speaking in a way that means that the person with MS is not disadvantaged by their cognitive impairment."
Confirming the problem can help teams to address risks such as medication adherence, falls, and driving, and can aid conversations about adaptations in the workplace.
"Even simple things like increasing structure and reducing distractions can make a big difference to people in the workplace," she explained.
"It is well established that that the psychosocial working conditions such as job resources, autonomy, control and demands, and workload time pressure affects how well people are able to perform at work and stay in their job."
Summarising, she said a cognitive assessment of the patient would provide a useful answer, would only take 15 minutes, and could radically alter management.
No – knowing your patient with SPMS is cognitively impaired should not alter management
Cognitive assessment is impractical, unfeasible, and we don't yet know how best to do it, said Nikos,
Professionals should instead "take the simple approach", starting with a medication review when a patient complains of cognitive decline, said Nikos.
"This commercial solicitor says 'I have cognitive problems': do I really need in your psychological assessment to test it? What about if I do the test comes back negative?," he said, adding that available screening tools were imperfect.
Oxybutynin can contribute to fatigue, and citalopram to depression, he said, adding it was important to assess mood. He said he uses the generalised anxiety scale and the PHQ depression scale.
"I think this is much more useful than a formal neuropsychological assessment," he added.
Employment
The biggest impact cognitive issues have on people with MS are usually associated with their job, said Nikos.
Rather than a formal neurological assessment, specialised support would be more useful, he went on, highlighting services provided by the University of Nottingham and ongoing work by the MS Society.
"We do not have the perfect intervention for people who are struggling at work, but I am delighted that the MS Society has supported work on this," he said.
Pointing to the case study, he said cognition was just "one of the many issues this guy is facing".
"When addressing his main problem, am I going to invest in a formal assessment of his cognition, or am I going to see him holistically and say 'let's try to help you with your job'?
"What is the opportunity cost? What is the benefit of doing an intervention and what do we lose?", he said.
Across a whole service, ordering a formal cognitive assessment for the 40% of a caseload with progressive disease is a huge undertaking both in workload and cost. However, would offer relatively little benefit, he said.
Extraneous information
Nikos also said signs of cognitive impairment would make no difference to the choice of DMT.
"We have siponimod, a medicine for SPMS, and the studies show that the decline in progression is less than with another medication or a placebo.
"We already have a recommendation from NICE to say if there is disease activity on MRI, then treat. It doesn't say anything about having to have cognitive impairment," he explained.
He went on to question how practical the Symbol Digit Modalities Test (SDMT) was is in clinical trials and clinical practice, and argue for better forms of assessment.
"If the information was freely available and it was easy to access, I would like to have it, but we would need a relatively big infrastructure. I think we do possibly need to be screening for cognition, but we don't know exactly how."
In conclusion, he said: "I sympathise with this individual who he is struggling with his work, but is the formal neuropsychological assessment, that takes a couple of hours by neuropsychologist, the best way forward? Probably not."
Questions:
Can we use the Montreal Cognitive Assessment (MoCA) in MS?
Dawn: The MoCA is validated in MS but it is quite an easy test with a marked ceiling affect. A commercial solicitor, for example, would get through the MoCA perfectly satisfactorily, and yet still have lost quite a lot of function.
How do you prepare a patient for the possible news of cognitive decline and the need to stop working?
Dawn: "BICAMS takes 15 minutes, and you can explain that it is a simple test of information processing speed, and two quick memory tests to indicate if these things are working as they should be. If you are ordering a full neuropsychological assessment, the person carrying it out would take the time to go through all those things.
"When you are discussing these things with patients, use phrases like "losing your edge", and "not quite as proficient as you used to be". Try to normalise it and minimise the impact."
Nikos, are there any clinical scenarios where you feel a formal neuropsychological assessment would benefit the patient?
Nikos: "I think a lot more people could benefit from occupational therapy. They are not used as much as they could be, but they have different skills and can do cognitive assessment,"
Profound cognitive impairment could be low mood, or fatigue, or it could indicate person is hyper vigilant and worried, he went on. As such, formal cognitive assessment should not just be a blanket approach. It should be used to answer a specific question.
Later on in the discussion, he said there is value in cognitive assessment in MS services.
"But I don't think the research has shown us how to use it, how frequently to use it, which tests to use, and how to respond to the results yet."
Our sponsor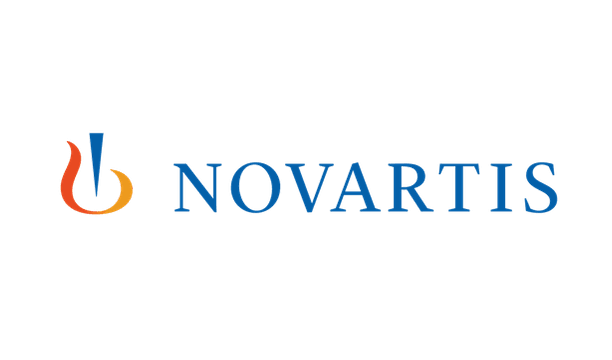 This activity has been supported by sponsorship from Novartis Pharmaceuticals UK limited. The sponsor has had no control over the educational content of this activity.
Encouraging excellence, developing leaders, inspiring change
MS Academy was established five years ago and in that time has accomplished a huge amount. The six different levels of specialist MS training are dedicated to case-based learning and practical application of cutting edge research. Home to national programme Raising the Bar and the fantastic workstream content it is producing, this is an exciting Academy to belong to.