Event
AHSCT for highly active and rapidly evolving severe MS during the COVID-19 pandemic
---
25 Mar 2020

•

16:00 - 17:00
---
Please note that all session and slide content are the views of the Speakers, not the MS Academy. The content of the recording is the speaker's personal opinion at the time of recording. Due to the everchanging situation, advice given at the time of recording is subject to change.
→ Chris Wasey's vlog: My experience with HSCT
Summary
This summary covers:
The background to AHSCT
The practical process of AHSCT
Guidance from the EBMT
Overview of Covid-19 and key learning to date
Risks for AHSCT
Questions asked by participants
Basil opened the webinar by answering the question, 'Can we use AHSCT during the Covid-19 pandemic?' with the words: 'The simple answer is no.' The webinar went on to explore this answer in depth.
AHSCT and MS: the background
Autologous Hematopoietic Stem Cell Treatment (AHSCT) was initially seen as a 'game changer', an effective treatment for highly-active relapsing-remitting MS (RRMS) or highly evolving, severe or progressive MS.
The graph in figure 1 shows HSCT to be more likely to produce 'no evidence of disease activity' or 'NEDA' than any other treatment at present (fig 1) and is also a very economic choice by comparison (fig 2). However the NHS algorithm states it must be a third line treatment, only used after other treatments have been tried.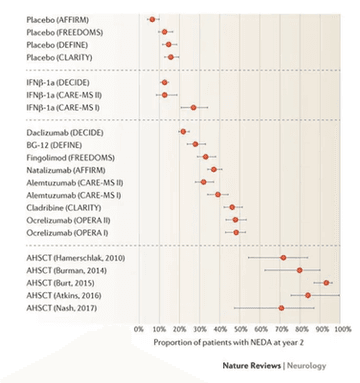 Figure 1: Graph showing percentage of patients achieving 'no evidence of disease activity' (NEDA) following treatment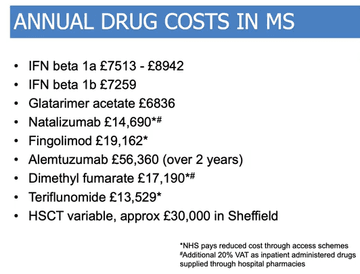 Figure 2: Economic burden of the various current treatments for MS
The practical process of AHSCT
Professor John Snowden then went through the practical process of AHSCT, summarised well in a slide (4.08) (fig 3). He highlighted that the immunosuppressed nature of individuals who have been through AHSCT, both during and often for several months following treatment, is the reason that this discussion is so pertinent during the Covid-19 pandemic.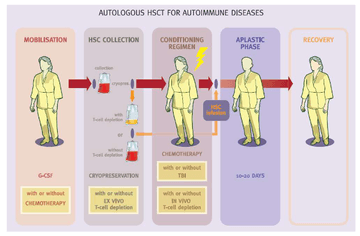 Figure 3: An image mapping the process of AHSCT in an individual with MS referenced to Saccardi R, Gualandi F, Autoimmunity 2008
Guidance from the EBMT
Basil went through the guidance (6.24) that he led with the European Society for Blood and Marrow Transplantation (EBMT) highlighting the current evidence in favour of AHSCT, and noting that the majority of evidence comes from cohort studies rather than clinical trials at present. All of the evidence looked at can be found both through accessing the webinar, or from viewing the separate slidedeck (above).
It was highlighted that AHSCT is being actively used as a treatment for MS internationally, with the UK the second most active user (where Italy is the highest user to date). A number of clinical trials had begun around the globe, however the advent of coronavirus has put these studies on hold. Basil referenced the ABN guidance on disease-modifying therapies (DMTs) during the Covid-19 pandemic which Prof Gavin Giovannoni detailed more thoroughly in his webinar on managing MS remotely during the Covid-19 pandemic, and highlighted that AHSCT had been grouped with the DMTs which should not be used during the outbreak.
Overview of Covid-19 and key learning to date
Basil gave a brief overview of coronavirus (13.07) with a series of clear slides outlining presenting symptoms, mortality rates and so on. He noted that whilst the recent mortality rate is around 4.4% but that this ranges from 0.5% and 15% depending on the age group and health of the patient group affected. He also outlined some recent learning points which have come to light over the past few weeks (15.58-19.49) (fig 4). He also noted that immunosuppression is a key risk factor for severe disease, and thus has importance with regard to AHSCT.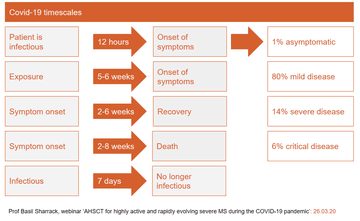 Figure 4: An overview of the key learning points from Covid-19 as highlighted by Basil during the webinar
Risks for AHSCT
John outlined that the benefit of AHSCT is that, unlike other therapies, administration is not ongoing and therefore risk is not ongoing. However, at the point of treatment and for several months afterwards, there is a significant degree of immunosuppression and during the process there is a degree of tissue damage that means it has a much higher risk in the short-term than most other MS treatments.
Because of the risk of contracting Covid-19 during or after treatment and the risk of contracting other respiratory infections such as influenza or pneumonia which could in turn increase susceptibility to the more severe form of coronavirus if contracted, it is advised that AHSCT is postponed until after the pandemic passes.This is weighed up against the immediacy of need amongst those with MS who are awaiting AHSCT and their quality of life in the immediate future.
John noted that it is also important that those who have had the treatment in the previous 12 months are well monitored, noting that Sheffield and London have the highest number of patients who have undergone the therapy recently.
He advises that all patients who have had AHSCT in the past year or so to rigidly self-isolate as far as is feasible and to take all the relevant precautions given that their immune systems may be compromised.
Data of those contracting Covid-19 following HSCT was presented, although it was highlighted that these are unlikely to be people with MS given the type of HSCT they had (23.59). Basil was clear that if anyone with MS who has recently had AHSCT and exhibits symptoms of coronavirus, they should be tested immediately using nasal samples. Noting that false negatives are possible and that even if tests are negative for Covid-19, if symptoms persist they should be tested again.
John clarified that a number of people with MS may have accessed HSCT treatment outside of the UK and that they may not be known to their UK teams or to their local haematology department as being in this at-risk group, and to ensure that they are treated quickly and effectively regardless of where they were first treated.
Questions asked by participants
Should patients who have had AHSCT in other countries be referred to a haematology unit in the UK? (30.22)
John
Yes. There may be myriad reasons why that patient felt they needed to seek the treatment elsewhere and it should not mean that down the line they should be denied special input from haematology departments. It is important that they have a link with a local transplant unit or a haematologist who knows what they have been through, rather than them arriving via A&E without a known history. There is often no substantive follow up for people who have their treatment overseas but this does not mean that they do not need it.
When do you think it will be appropriate to start the transplants again given there may be a second peak next winter? (33.13)
John
We need to get through this pandemic, which will take us into the Summer, and then consider this. By mid-Summer we will be far wiser, and will hopefully have a better understanding. At this stage, we cannot tell.
If patients relapse after having AHSCT, what would be the DMT option? (34.52)
Basil
Until recently colleagues in Sweden used Ocrelizumab and have found it to be quite effective but we are not able to do this. The challenge is that these patients have likely tried a number of DMTs already; if they have not had Natalizumab, that might be effective. Otherwise we need to follow the guidance from the ABN and perhaps try dimethyl fumarate.
Are patients receiving AHSCT likely to develop complications from the treatment? (36.14)
John
There is unlikely to be a large number of people with MS developing complications from it, but there is a potential to develop skin problems or Myelodysplastic syndrome. There is likely to be a lesser rate because most MS patients have not had a high rate of chemotherapy which is the risk factor for these. It is important to gather data on those with MS having AHSCT to differentiate from those with cancers and other conditions who are also having these treatments, to establish true data.
Where are the statistics about immune deficiency and the links to Covid-19? (40.11)
Basil
I don't know the answer to this, we are learning about this at the moment.
John
There was data in the Lancet from China that patients with cancer had three times the risk of mortality from Covid-19 in intensive care. There is a lot of data gathering occurring at the moment. It makes sense that those with challenged immune systems take extra care.
First hand experience of HSCT for MS
MS Academy have recently supported a series of short educational films about the reality of having HSCT as a patient with MS and these were signposted to from the webinar. Videographer Chris Wasey created the films based on his personal vlog documenting his experience with HSCT.

The two minute long overview of the entire process sets the scene, and then slightly longer films look at thematic elements including the impact on vocation, finances, emotions and the wider family.
Were you registered on this course?
Log in to access resources..
Login
Our sponsor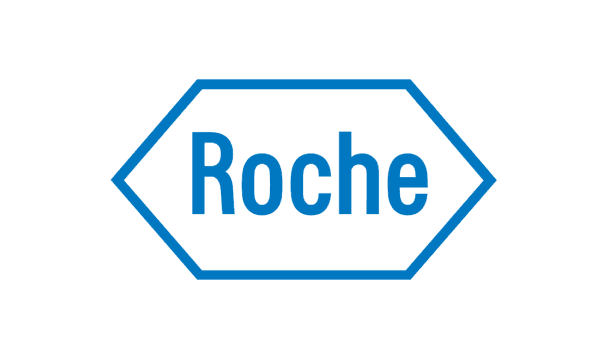 This activity has been supported by sponsorship from and Roche. The sponsor has had no control over the educational content of this activity.
Endorsements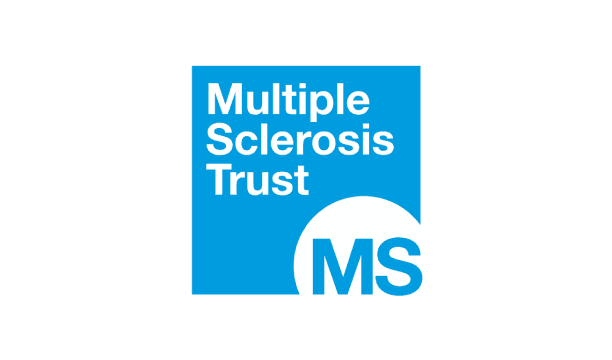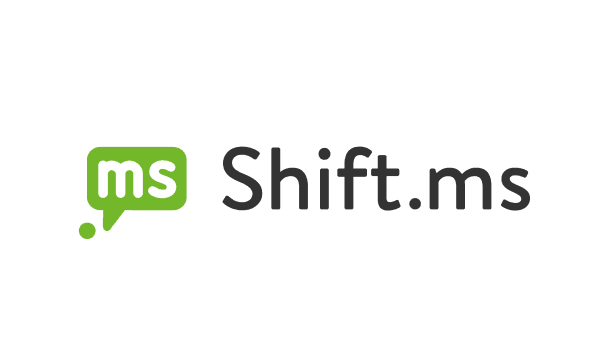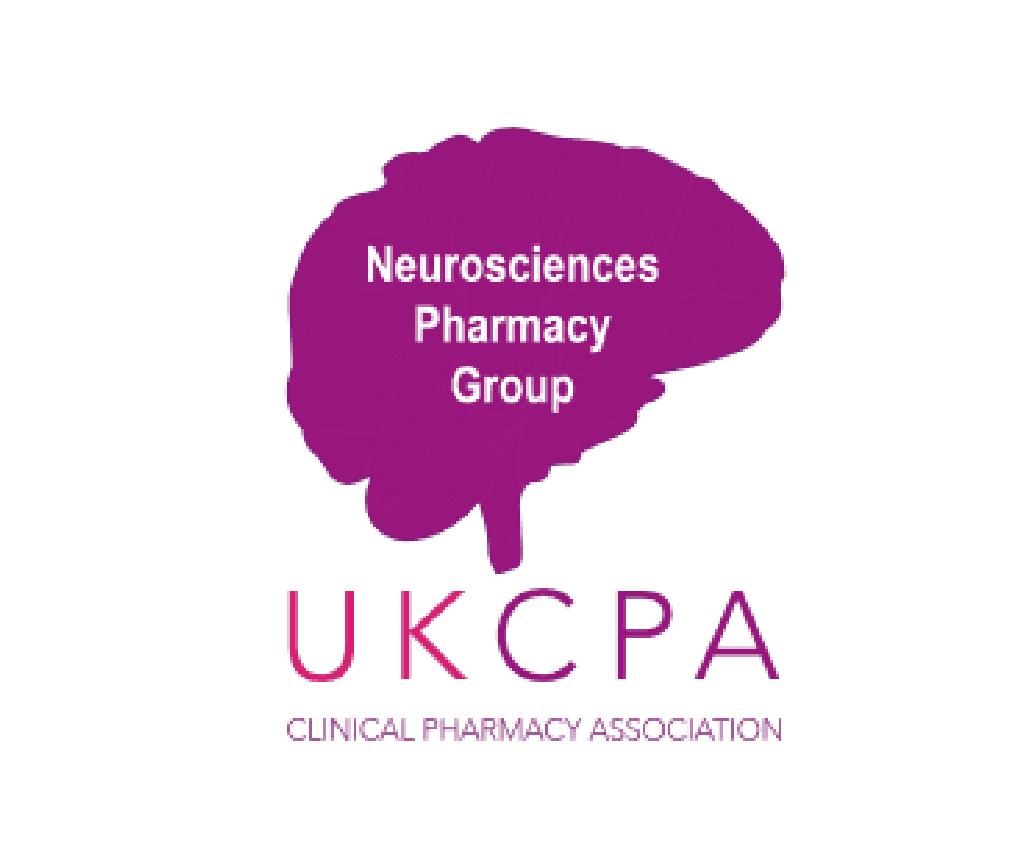 Encouraging excellence, developing leaders, inspiring change
MS Academy was established five years ago and in that time has accomplished a huge amount. The six different levels of specialist MS training are dedicated to case-based learning and practical application of cutting edge research. Home to national programme Raising the Bar and the fantastic workstream content it is producing, this is an exciting Academy to belong to.