Event
Pregnancy – What should we advise our patients during the COVID-19 pandemic?
---
27 May 2020

•

14:00 - 15:00
---
Please note that all session and slide content are the views of the Speakers, not the MS Academy. The content of the recording is the speaker's personal opinion at the time of recording. Due to the everchanging situation, advice given at the time of recording is subject to change.
Objectives
Understand the potential impact of pregnancy on severity and outcomes of COVID-19
Understand the impact of COVID-19 on perinatal care for women with MS
Understand how COVID-19 might influence postpartum considerations in women with MS
---
Summary
COVID-19 "is probably going to be with us for months or even years", meaning family planning can no longer be put on the back burner.
Advising women with MS on pregnancy in the context of their condition, their treatment, and the potential risks of SARS-CoV-2, however, is not easy.
Dr Ruth Dobson and Professor Gavin Giovannoni discussed the latest evidence and key considerations during an MS Academy webinar.
MS and pregnancy in the COVID-19 era
A major challenge to family planning discussions is the rapidly evolving evidence base, said Ruth, explaining that the literature on pregnancy and COVID-19 was currently changing every 24 to 48 hours.
"These slides are up to date as of this morning, but I suspect that by tomorrow, there will be more information," she said.
Why does this matter? (1:26)
"For the last nine weeks, the pandemic has put everything on hold, and pregnancy has not really been a pressing issue other than for those who were already pregnant. But this cannot go on hold for ever," said Ruth.
For many women with MS, pregnancy is "at the top of their mindset!", she went on, adding that "if it is important to them, it should be important to you".
While there is a school of thought that pregnant women with MS should not be on disease modifying therapies (DMTs), therefore neurology advice should be superseded by that from an obstetrician, Ruth said she did not agree. Clinicians should provide joined up care.
As in all aspects of COVID-19, there is a shortage of evidence to guide recommendations, she went on, "but this doesn't mean we should compromise our care".
COVID-19 and pregnancy (3:55)
The largest available case series systematic review currently contains almost 1,000 pregnant women who have had symptomatic COVID-19.
It shows that the infection rate, level of asymptomatic infections, and the prevalence of clinical syndrome appear to be similar in pregnant and non-pregnant individuals. Like the general population, around 15 to 18% of pregnant women have severe disease, and present, primarily, with, respiratory failure.
UK obstetrics surveillance data shows that 427 pregnant women, or around five per 1,000 maternities, have been admitted to hospital with COVID-19. Of these, 9% required critical care, reflecting the proportions seen in the general population. Five of these women have died, equating to a fatality rate of 1.2%. Admissions tend to be among women in the later stages of pregnancy, with a mean gestation of 34 weeks.
Risk factors for more severe disease among pregnant women also reflect those in the general population, namely obesity, BAME backgrounds, and older maternal age.
Outcomes with infection in early pregnancy are harder to establish, though there does seem to be an increased risk of spontaneous abortion, and the long-term impact on the child's neurodevelopment is unknown.
"There are many uncertainties, but on the data that we have thus far, it appears relatively reflective of the general population risk," said Ruth.
MS, pregnancy, and COVID-19: Case scenario 1 (14:10)
Ruth used three case scenarios to demonstrate the breath of considerations and family planning discussions MS practitioners may expect to have with their patients.
A woman with MS who has been receiving Ocrelizumab wants to start trying to conceive. She asks you what the risks of COVID-19 are in pregnancy, and whether she should take any additional measures because of her prior DMT Exposure.
The key aspects to consider, Ruth said, were:
When was her last ocrelizumab and when is it safe to start trying to conceive after ocrelizumab?
"The SmPC states times of between six and 12 months, however, emerging safety studies have shown that it is probably safe to start trying to conceive after a couple of months."
Has her disease been controlled?
"Given that therapeutic options during pregnancy are quite limited, although this is, of course, based on individual circumstances, ideally we would like to aim for some form of disease control prior to trying to conceive"
How long is the period of immunosuppression post-ocrelizumab?
"We do not have all the answers to this question, but my feeling is it probably increases with more infusions."
Is it safe to be giving ocrelizumab during the COVID-19 pandemic?
"Drawing on the international literature in MS and other autoimmune diseases, there is no clear signal of increased risk with anti-B cell therapies."
What are the risks of pregnancy during the COVID-19 pandemic?
"The maternal risk from respiratory disease is certainly not zero, and is likely to be exacerbated by the physical and physiological effects of pregnancy. However, we can be reassuring to a degree that there's no significant excess ICU admission or mortality in pregnancy. It's really too early to be able to answer questions with any degree of certainty."
What about metal health? (18:56)
Ruth said that practitioners needed to be aware of the additional pressures the COVID-19 was placing on the mental health of pregnant women.
"It's imperative that women do not isolate themselves away during pregnancy, not seeking any medical advice, and not leaving the house for antenatal services. The impact of this cannot be understated, both for the physical health of mother and baby but also the psychological health of mother both during and after pregnancy," said Ruth.
There is an intersection between the risk factors for COVID-19 and adverse pregnancy outcomes, she explained, highlighting the needs of women from poorer socioeconomic and BAME backgrounds.
"We have to think about how we make services accessible to vulnerable women who may be too scared to them services in person," she said.
Case scenario 2 (20:08)
Woman with MS informs you during a phone OPA that she is preganant. She asks you what the impact of both her MS and COVID-19 will be on her antenatal care?
The key aspects to consider, Ruth said, were:
The frequency of antenatal clinics is unlikely to have changed, though some may be conducted by telephone or video, and scans are still going ahead
Combining antenatal visits with MS monitoring clinics "seems a sensible thing to do" to reduce hospital admissions. Ruth recognised this "might require some thought on the part of both services"
Home births have been restricted to protect the safety of midwives
COVID-19 does not present a contraindication to vaginal delivery
Obstetric services have been set up to ensure that "if a woman needs to be seen, she will be seen"
Case scenario 3 (24:01)
A woman with MS who is 6 weeks post partum contacts you with a clinical relapse. She is currently breastfeeding and does not wish to stop. She asks you whether you think that she should consider steroids, given the current COVID-19 pandemic
Ruth said that there was "no definite answer to the steroid question during breastfeeding", and that there two schools of thought as how they behaved in breastmilk.
"I'd be slightly circumspect about steroids. I would probably offer them to somebody who had a severe relapse but would be advising strictest isolation both during and after the course and for at least two weeks after where possible," she said.
Ruth's take home messages (28:51)
The evidence is increasing on a daily basis. It means MS healthcare professionals have to do the best they can with the information they have, and make sure patients know where the uncertainties lie.
While there is no signal for increased maternal mortality in COVID-19, there is a likely impact on the foetus, particularly in the later stages of pregnancy and high-rates of pre-term birth "cannot be ignored", she said.
"At least some of these may be due to maternal respiratory disease, so stringent distancing particularly in the second half of the second trimester and all of the third, is really important.

"We also need a clear consideration of the impact of that on maternal mental health. Antenatal and postnatal services are having to move online, and I think we need to advocate to make sure women are accessing help when they need it."
Prof Giovanonni case studies (30:29)
In the last section of the webinar, Ruth and Gavin discussed three more case studies of young women with concerns about pregnancy and their treatment during the COVID-19.
The main talking points included:
The importance of honest discussions about a woman's plans and timelines for having a baby
HSCT and fertility treatment
MS treatment and "vaccine readiness"
The importance of disease control
Our sponsor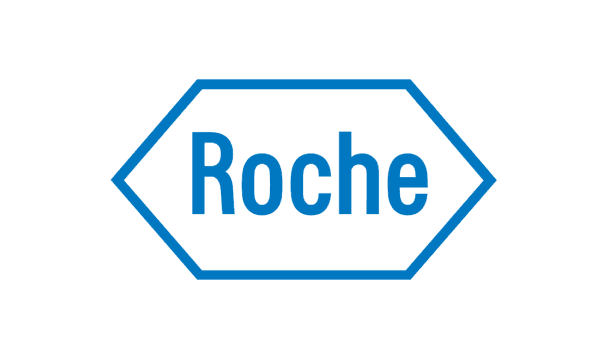 This activity has been supported by sponsorship from and Roche. The sponsor has had no control over the educational content of this activity.
Encouraging excellence, developing leaders, inspiring change
MS Academy was established five years ago and in that time has accomplished a huge amount. The six different levels of specialist MS training are dedicated to case-based learning and practical application of cutting edge research. Home to national programme Raising the Bar and the fantastic workstream content it is producing, this is an exciting Academy to belong to.