This area of the website is reserved for healthcare professionals as it contains information created for a healthcare professional audience.
To continue, please confirm that you are a healthcare professional...
Event
Swallowing and Respiratory involvement in Multiple Sclerosis: How early can this present and how can we identify and manage early? Would early identification improve outcomes?
---
17 Apr 2023

•

17:00 - 18:30
---
Please note that all session and slide content are the views of the Speakers, not the MS Academy. The content of the recording is the speaker's personal opinion at the time of recording. Due to the everchanging situation, advice given at the time of recording is subject to change.
Topics for discussion:
Early identification of respiratory and swallowing difficulties
Pathophysiology
Referral and management of respiratory and swallowing difficulties from an MDT perspective
Webinar summary
Respiratory difficulties
Respiratory illness is second most common reason for hospitalisation in people with MS after urinary tract infection, and account for around 47% of all deaths in this patient population. Knowing when to intervene, then, is crucial, said Jody Barber.
"Aspiration, atelectasis, and pneumonia can all end in terminal events for people with MS, but there is an awful lot we can do to help them," she added.
Prevention
Explaining the etiology of breathing problems in MS, Jody said that immobility and reduced muscle stretch causes a loss in range of motion, resulting in trunk and chest wall stiffness. In turn, this leads to a loss of lung volume, and atelectasis.
"When we breathe, we create the optimal conditions for health and well-being. When we don't, we lay the foundations for illnesses such as heart disease, high blood pressure, and chest infection. Motion is lotion," said Jody. "That's why I think it's important to educate people on why maintaining respiratory health is good for us all from the point of diagnosis."
A "good cough", whether voluntary and involuntary, is effective protection against respiratory tract infections, as it clears excessive bronchial secretions and clears any inhaled substances. However, MS can affect any of the three muscles needed to cough: the inspiratory, expiratory, and the bulbar.
Management
A Therapists in MS (TiMS) consensus document, Respiratory issues and multiple sclerosis ( MS) – a consensus of evidence-based and expert-opinion management options, recommends annual peak cough flow (PCF) monitoring from the point of diagnosis.
"Where you have a PCF of above 270L/min, you want to be looking at general exercise advice, breathing education, etc. When it reduces to between 270 and 160L/min, you might want to think about added interventions like lung volume recruitment bags," said Jody, adding that swallowing assessments should also be considered.
Those with a PCF of less than 160L/min may be experiencing repeated chest infections, severe shortness of breath, a decrease in speech volume and ability to cough, as well as regular aspiration. Potential interventions here include teaching manual assisted cough to carers, continuous positive airway pressure (CPAP), or a cough-assist machine.
Optical medical management will include ensuring vaccinations are up to date, supporting smoking cessation, and a focus on exercise and posture. Assessment by speech and language therapist (SLT) and nutrition teams, where available, is also recommended.
Swallowing difficulties
Sherridan Daly said that dysphagia was also common in MS, and that early referral to a SLT led to better outcomes.
"Chewing and swallowing involves the coordination of a number of muscles in the mouth and the throat. The central nervous system damage caused by MS can weaken these muscle and interrupt the way they coordinate," she explained. "It can also affect the way you sense the presence of food and drink in your mouth."
Signs of dysphagia include choking on food or drink, coughing during or after swallowing, coughing up food, a weak or soft voice, and excessive saliva or drooling, as well as difficulty chewing and aspiration.
"Red flags" that should prompt an immediate referral to SLT, said Sherridan, include chest infection with no other cold symptoms, a voice that becomes "wet" or "gurgly", or if someone gasps for breath or changes colour in the face when eating or drinking.
Assessment
During the initial consultation, Sheridan will take a full case history and get the know the patient and their lifestyle. She also tries to identify any additional factors, such as saliva, comorbidities, or symptom fluctuations, that could have a bearing on the problem.
"We'll do an oromotor assessment, which assesses the strength and coordination of the anatomical structures in relation to the cranial nerves, and a bedside swallow assessment which involves observing the patient eating and drinking, sometimes with palpation."
She will often ask the patient to keep a two-week diary of their food and drink, and, if appropriate, refer them for a videofluoroscopic swallow study (VFSS) or a fibreoptic endoscopic evaluation of swallowing (FEES).
Management
The first step is addressing any impacting comorbidities, such as reflux, with an onward referral to the appropriate service.
SLTs may also recommend modifying the person's diet and fluid intake and compensation strategies such as posture management and advising they take small sips or bites, take their time chewing, and reduce any distractions while eating.
The results of VFSS and FEES assessments may guide the use of swallowing rehabilitation and therapy exercises in some patients. In some cases, Sheridan's team may discuss alternative feeding methods, such as percutaneous endoscopic gastrostomy (PEG) or radiologically-inserted percutaneous gastrostomy (RIG), with the patient, their family, and their GP.
"If it is appropriate, we often set up risk feeding, otherwise known as eating and drinking with risk reducing recommendations in place. We can also discuss end of life care and support with patient and their family," she added.

Our sponsor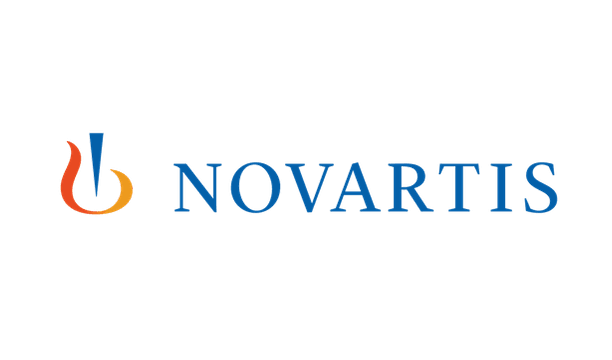 This webinar has received sponsorship from Novartis Pharmaceuticals UK limited. The sponsor has had no input into the educational content or organisation of the session.
CPD accreditation
'Swallowing and Respiratory involvement in Multiple Sclerosis: How early can this present and how can we identify and manage early? Would early identification improve outcomes?' has been approved by the Federation of the Royal Colleges of Physicians of the United Kingdom for 1 category 1 (external) CPD credit(s).
Encouraging excellence, developing leaders, inspiring change
MS Academy was established five years ago and in that time has accomplished a huge amount. The six different levels of specialist MS training are dedicated to case-based learning and practical application of cutting edge research. Home to national programme Raising the Bar and the fantastic workstream content it is producing, this is an exciting Academy to belong to.