Admissions of patients with neurological conditions from community to acute hospitals in Greater Manchester
---
By
Dr Fayez Morcos, Consultant in Rehabilitation, Pennine Acute Hospitals
---
Rehabilitation is a well-established necessity in provision of health and social services, the course and outcome of individuals with neurological conditions are vastly enhanced when they receive early rehabilitation. Traditionally specialised neurological rehabilitation was mainly provided as inpatient service however community-based rehabilitation has proved effective in promoting independence, reducing risk, improving function and productivity and maintaining quality and dignity for people with neurological conditions.
Unfortunately, the community-based rehabilitation is underdeveloped and there is a huge variability in the level, method and structure of the community rehabilitation between different localities.
Furthermore, provision of rehabilitation in community may reduce incidence of complications in neurological conditions, in this limited survey we studied the number of admissions from community to acute hospitals due to complications in three localities with different availability of community-based rehabilitation.
The survey included neurological conditions such as Multiple sclerosis, Acquired Brain Injury, Peripheral Neuropathies, Spinal cord injuries, Spina bifida, Cerebral palsy, and Myotonic Dystrophy.
The admissions to acute hospital of these groups of patients due to complications were traced over a year period. The complications included Sepsis, UTI, Chest infection, Pressure Sore and as a result of a fall.
Table 1: Population, covered conditions and staffing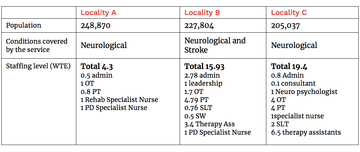 Locality A had a very small team who saw patients with neurological conditions excluding stroke as there was a separate stroke service, Locality B had a larger team however their services covered patients with neurological conditions including stroke i.e. larger number of patients, and locality C had good staffing level who cover neurological excluding stroke as they also had a separate stroke service.
Table 2: number of admissions per 100,000 from community to acute hospitals due to complications

Chart 1: number of admissions per 100,000 from community to acute hospitals due to complications

Chart 2: total number of admissions per 100,000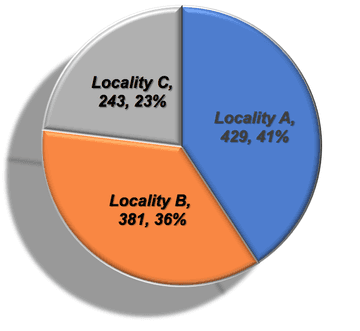 From a glance we find that the rate of admissions to acute hospitals was less at the area received community rehabilitation by better staffed teams.
Well-staffed community services may reduce the rate of complications in patients with neurological conditions and prevent the frequent need to admit patients to hospitals. In addition to maintaining function, safety and quality of life, provision of appropriate community rehabilitation may have significant economic impact by reducing burden on acute services.
More MS Academy Hospital admissions Projects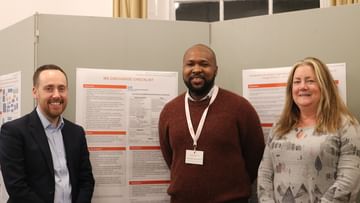 MS Discharge Checklist
By
Victor Oghenenyerovwome Iki, Specialist Occupational Therapist, University Hospital Southampton NHS Foundation Trust
Encouraging excellence, developing leaders, inspiring change
MS Academy was established five years ago and in that time has accomplished a huge amount. The six different levels of specialist MS training are dedicated to case-based learning and practical application of cutting edge research. Home to national programme Raising the Bar and the fantastic workstream content it is producing, this is an exciting Academy to belong to.