Remote monitoring in people with Multiple Sclerosis during the COVID-19 pandemic
---
By
Dr Andrea Stennett, Barts Health NHS Trust and Wolfson Institute of Preventative Medicine
---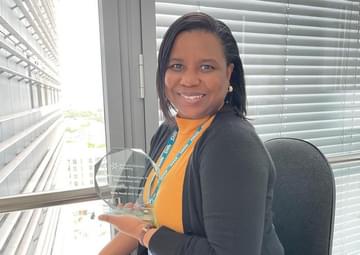 Introduction
The COVID-19 pandemic caused major disruption to health services within the UK and Globally. The outcome of which changed how healthcare professionals (HCPs) and people with Multiple Sclerosis(MS) interacted with healthcare systems. As such, quick adaptations and innovations were required in response to the overnight change from face to face consultations to remote consultations and remote monitoring (RM).
With the progressive nature of MS coupled with the heightened uncertainty, it was imperative for our service to maintain communication with patients to inform them of the immediate change to remote consultations and reiterate the importance of monitoring disability as a way to keep tract of MS symptoms whilst face to face contact was limited. However, with this rapid change to the MS service and with the knowledge of health inequalities within the society, there was the possibility of unintentionally excluding some patients. As such, it was important to examine the response rate and the quality of the RM data.
More MS Academy Service development Projects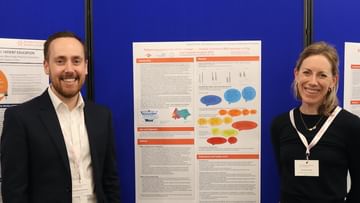 Encouraging excellence, developing leaders, inspiring change
MS Academy was established five years ago and in that time has accomplished a huge amount. The six different levels of specialist MS training are dedicated to case-based learning and practical application of cutting edge research. Home to national programme Raising the Bar and the fantastic workstream content it is producing, this is an exciting Academy to belong to.