The use of Microsoft Teams in The management of advanced MS patients. A case Study.
---
By
Jemma Tann, Neurology Nurse, Specialist community
---
Working in a busy community Neurology Team managing advanced and complex patients, whilst considering a Multidisciplinary Team (MDT) approach is a day to day challenge. When Covid19 struck this changed the way we worked. This opened up new opportunities which weren't available to us previously i.e. Microsoft teams. This is described by Compete365 (2021) as a persistent chat based collaboration platform complete with document sharing, online meeting and other useful functions for business communications.
The NHS England (2014) states that 'Multidisciplinary and Multiagency working involves appropriately utilising knowledge, skills and best practice from multiple disciplines and across service provider boundaries, e.g. health, social care or voluntary and private sector providers to redefine, re scope and reframe health and social care delivery issues and reach solutions based on an improved collective understanding of complex patient needs.
Multidisciplinary and Multi agency team work is essential in order to effectively manage the complexities of these patients at home. Despite knowing the effectiveness of MDT working, logistics around time and space to meet face to face in order to discuss specific cases, where patients can be involved, is often too time consuming and not often practicable.
MDT working with the wider Health and social care consisted of separate emails or telephone calls but rarely face to face meetings where we could all be involved at the same time and be goal focused.
The challenges here have been well documented. Instead I wanted to focus on the implantation of Microsoft Teams to our service and how this has helped us adopt an MDT approach and achieve effective and patient centred care.
More MS Academy Digital health solutions Projects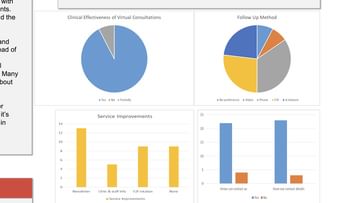 Encouraging excellence, developing leaders, inspiring change
MS Academy was established five years ago and in that time has accomplished a huge amount. The six different levels of specialist MS training are dedicated to case-based learning and practical application of cutting edge research. Home to national programme Raising the Bar and the fantastic workstream content it is producing, this is an exciting Academy to belong to.