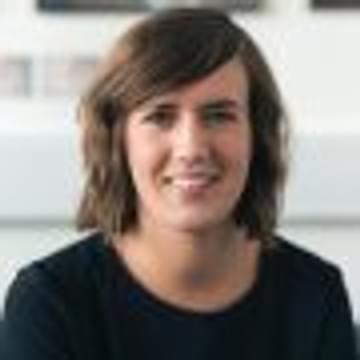 Alison Thomson
Designer and Researcher
Barts MS Research Team, Queen Mary University of London
Alison Thomson is a designer and a researcher based in the Preventive Neurology Unit (PNU), part of the Centre for Prevention, Detection and Diagnosis at the Wolfson Institute of Population Health at Queen Mary University of London.
A core empirical part of her research investigates how the patient experiences of people with MS might be improved by way of design-research and design-led interventions. Part of this research involves understanding how health-care users can contribute to co-designed health services and how health-care futures might be re-imagined through design research.
Recent projects include the design of an approach to engage families to discuss living with MS, developing and testing an alternative rehabilitation activity to improve a person's upper limb function, and creating an accessible upper limb outcome measure. These products, educational tools and resources all aim to improve the lives of people living with MS and are disseminated through national and international public engagement events, academic outputs and Neurology services.
In her current role as a Lecturer in Patient Public Involvement and Public Engagement, Alison established the Barts MS Patient Advisory Group. This group of expert patients reviews all projects that the Barts MS team are working on to ensure that they are in line with what the patient community would want or need. They have developed a number of award winning initiatives that have improved the patient experience and peoples understanding of MS Research on a global level.

Alison Thomson is a contributor to the following academies