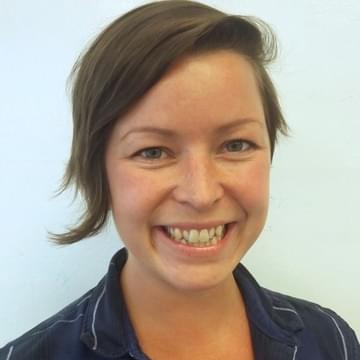 Amelia Hursey
Research Participation Lead
Parkinson's UK
Amelia joined Parkinson's UK as Senior Research Participation Officer 1 July 2015 and has since been promoted to Research Participation Lead. She is responsible for initiative to increase research participation for people affected by Parkinson's, health care professionals and researchers. She is responsible for creating the innovative Parkinson's UK Take Part Hub.
By linking with the Parkinson's UK Excellence Network, the Parkinson's UK Research team, regional and county teams and external partners (such as the NIHR CRN, Cure Parkinson's Trust et al.) she hopes to evaluate current research practice, identify development potential and continue to create successful networks to support, promote and organise future research participation.
Before working with Parkinson's UK, Amelia obtained an MSc in Cognitive Neuropsychology from Oxford Brookes University. She worked with DeNDRoN East Anglia as a Clinical Trials Practitioner at the Norfolk and Norwich Hospital for 5 years, specialising in Parkinson's clinical research. Working with Dr Paul Worth she supported the creation and development of an extensive Parkinson's research portfolio spanning Clinical Research Trials Phase's 2-4, observational and longitudinal research which continues to flourish.
Amelia Hursey is a contributor to the following academies