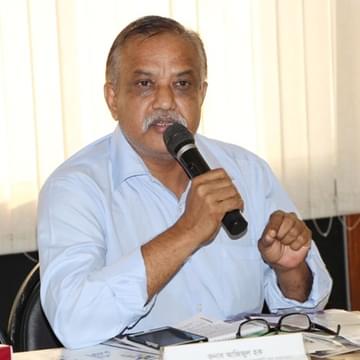 Azizul Haque
Founder of Alzheimer Society of Bangladesh
Founder of Alzheimer Society of Bangladesh
Founding Secretary General, Alzheimer Society Bangladesh
Based in Thakhurgaon, far reach in northern part of Bangladesh. His father was diagnosed as mental patient in 2005 even though he had dementia and passed away in 2006. He came to know how little people knew about dementia. In 2006 he started Alzheimer Society of Bangladesh (ASB( with social workers, caregivers, doctors, Students, teachers & Journalists to raise awareness about Dementia for the first time in Bangladesh. Later his mother was also diagnosed with dementia, and he gave care to her for 12 years until she passed away. There was no service in Bangladesh where training for dementia care-giving was offered. He started to give services and information center for dementia patients and their caregivers in 2014 motivated by his personal experience. Mr.Haque has participated in many trainings on dementia at home and abroad. He has also traveled to many countries in Asia and Europe such as the UK, Canada, Germany, Australia, Thailand and Malaysia etc. He has been honored to receive awards from various national and international organizations.
He dreams of a Dementia-Free world.
Azizul Haque is a contributor to the following academies
Events
Azizul Haque is speaking at these forthcoming events...
---