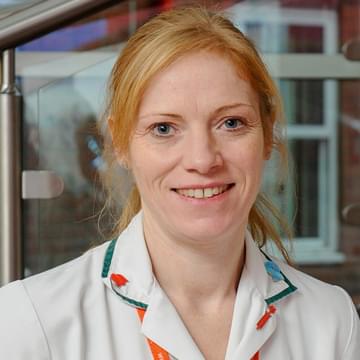 Clare Johnson
Specialist Occupational Therapist
University Hospitals of Derby & Burton NHS Foundation Trust
Clare Johnson has worked in the Parkinson's Multi-disciplinary team at Derby since March 2003. Since working in Derby she has developed skills in the management of the non-motor Symptoms of Parkinson's, such as Anxiety, Depression, Sleep and Dementia and the management of the psychological impact of diagnosis, particularly with the younger patient.
Clare has attended both National and International Parkinson's conferences and taught on a number of National courses for Therapists in the management of Parkinson's and atypical Parkinsons.
She is the AHP rep on the BGS Special Interest group for Movement Disorders and sits on a professional working party at the Lewy Body Society.
Clare jointly lead a National Network of OT's with a Special interest in Parkinson's and they meet virtually monthly for education and support.
Events
Clare Johnson is speaking at these forthcoming events...
---