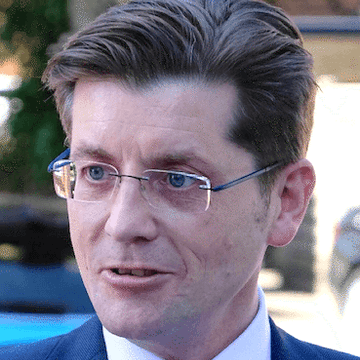 Dominic Shadbolt
Founder of the MSGuide
Diagnosed with Multiple Sclerosis at the age of 25 in 1994, Dominic has continued to live as full a life as possible. Having worked in the pharmaceutical industry, IT during the dotcom boom, starting, growing and selling a successful company and then attending university to secure a BA and an MSc he now has what is politely referred to as a Portfolio Career. Presently, this is a mix of tutoring, teaching, writing and lecturing.
Dominic counts his main achievements as cycling a fixed-gear bicycle to the summit of Mont Ventoux in 2009, selling his firm six-weeks before the financial crash in 2008, making it from Moscow to Oxford in2002, at very short notice, to witness the birth of his daughter and achieving two good degrees in his late 40s. He has a will to keep going and is guided by Churchill's entreaties to "Keep buggering on."

Dominic Shadbolt is a contributor to the following academies
On Demand Events
Dominic Shadbolt spoke at these On Demand events...
---