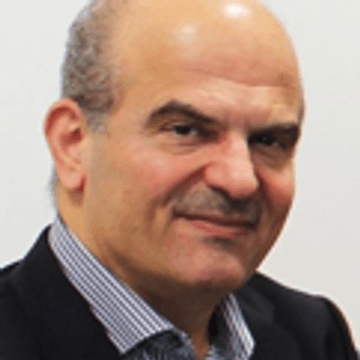 Dr Adnan Al-Araji
Director and Clinical Lead
Royal Stoke MS Centre
Dr Al-Araji is Director and Clinical Lead of the "Royal Stoke MS Centre", in Stoke on Trent. This Centre is a new UK model of delivering rapid access, personalised, patient centered, coordinated MS service.
Dr Al-Araji qualified as a doctor from the University of Baghdad in 1977. Having had his postgraduate general medical and specialised neurological training in Baghdad and the UK between 1977 and 1989, he then started his career as a Consultant Neurologist. He has more than 20 years' experience as a Consultant Neurologist with wide experience in various neurological disorders. He has a special interest in inflammatory diseases of the central nervous system including multiple sclerosis, neuro-Behcet's disease and related neurological disorders.
Dr Al-Araji developed Baghdad MS Clinic in the nineties, which was one of the earliest specialized MS clinics in the Middle East. He moved in 2003 to Vancouver, Canada as a visiting Associate Professor of Neurology at the prestigious University of British Columbia MS Clinic where he did his clinical research and co-authored a book on multiple sclerosis for the World Congress of Neurology.
Dr Al-Araji moved to the UK in 2004 where he led the development of a passionate team within the "North Midland Multiple Sclerosis Service" in Stoke on Trent. This was transformed in August 2015 into the "Royal Stoke MS Centre of Excellence". The Centre provides a holistic management approach for the whole MS pathways including a rapid access one-stop neuroinflammation diagnostic clinic, MS nurse on-call, MDT assessment for DMTs, Neuro Rehab, clinical Psychology and Technology Enabled Care Services. The Centre was the winner of four major local, regional and national awards within the last 12 months. Dr Al-Araji was the winner of the prestigious 2017 QuDos/MS Trust Outstanding Clinician of the year.
Dr Al-Araji attended and presented abstracts and papers in many regional and international neurology conferences and published research papers on multiple sclerosis, Neuro-Behcet's disease and other neurological disorders in regional and international peer-reviewed scientific journals.
Dr Al-Araji has special interest in education; he leads on regular UK National Keele University courses on neuroinflammation including MS for neurology consultants and trainees, regional neurology courses for GPs, and courses for trainees to obtain Membership of the Royal College of Physicians.
Dr Al-Araji is a member of the UK national MS Advisory Group at the ABN.
Dr Adnan Al-Araji is a contributor to the following academies