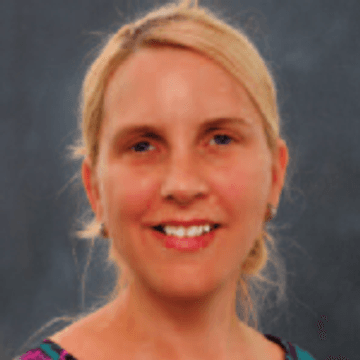 Dr Amanda Thornton
Older Adult Consultant Psychologist
Lancashire Care NHS Foundation Trust
Dr Amanda Thornton has worked with older people as a Clinical Psychologist since graduating in 1999. First working in Salford for 5 years, she took up an Older Adult Consultant Psychologist Post with Lancashire Care NHS Foundation Trust in 2005, also acting as Network Lead Psychologist for Adult Community Services.
Amanda has been Clinical Director for Adult Community Services in 2012 strengthening clinical leadership in her network and organisation. She remains the Clinical Lead on the Lancashire Dementia Pathway redesign which has seen real investment in community based teams and was the Clinical Lead responsible for transitioning the mental health wards in 2015 into the new bespoke 'Harbour' mental health facility in Blackpool. In April 2015, she also became the NHS England Specialist Clinical Network Clinical Lead for Dementia for Greater Manchester, Lancashire and South Cumbria.
As a special interest, since 2000, Amanda has undertaken National Research for the Home Office, supported Home Office Task Forces as an older adult expert, trains police interviewers in gaining best evidence from older witnesses, and continues to support major investigations when an older adult is victimised by crime. Amanda is also an Honorary Lecturer in Clinical Psychology at Lancaster University.
Dr Amanda Thornton is a contributor to the following academies