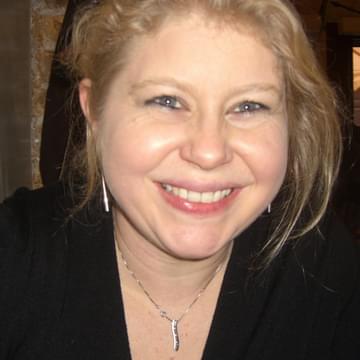 Dr Andrea Lindahl
Consultant neurologist & clinical lead for Parkinson's disease and movement disorder
University Hospital Coventry
Dr Andrea Lindahl graduated from University of Cambridge School of Clinical Medicine in 1994 and was subsequently awarded an MD from Cambridge in 2004 for functional magnetic resonance imaging research into tremor disorders.
She trained in neurology with a special interest in movement disorders at Nottingham, Bristol, Birmingham and The National Hospital for Neurology and Neurosurgery in London. Currently she is a consultant neurologist at University Hospital Coventry and clinical lead for Parkinson's disease and movement disorders.
She graduated from the Parkinson's Academy in 2006 following which she set up the first specialist multidisciplinary Parkinson's service in Coventry. She also founded and chairs, the regional special interest group. She has published a number of articles in the field of movement disorders and in general neurology and has presented at national and international movement disorder conferences.
Article: 'Faculty – Our Stars: Inspiring stories to change your practice'
Dr Andrea Lindahl: Versatility and shared learning
Watch video:
Dr Andrea Lindahl is a contributor to the following academies