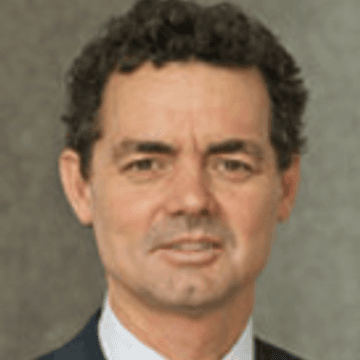 Dr Ben Turner
Consultant Neurologist
The Royal London Hospital, Whitechapel
Dr Turner is a Consultant Neurologist based at The Royal London Hospital, Whitechapel, part of the Barts and the London NHS Trust. As an NHS consultant in a busy London Teaching Hospital and The London Bridge Hospital, he cares for many patients with a wide range of neurological conditions.
While Dr Turner has experience in the full spectrum of neurological conditions, including headaches, dizziness, sensory disturbance, strokes, infective diseases, seizures, neuralgic pain, cognitive impairment, he has a specialist interest in multiple sclerosis.
He was a medical student at St Mary's Hospital Medical School, University of London and obtained his Bachelor of Medicine and Bachelor of Surgery degrees in 1991. Dr Turner then performed his General Medical Training in Sunderland and Newcastle, before completing a higher degree of Doctorate of Medicine at Nottingham University, titled 'Magnetic Resonance Scanning in Multiple Sclerosis'. Having obtained a DM, he then trained as a Clinical Neurologist in Nottingham, before being appointed Consultant at Barts and the London in 2003.
In addition to his work in the UK, Dr Turner has worked as a visiting doctor in Kuwait, UAE and Jordan, and has given lectures on MS in cities from Tehran to Beirut, areas where the disease is prevalent and appears to be increasing annually.
Dr Turner is Clinical Lead of Neurology for Barts and The London NHS Trust, Honorary Senior Lecturer at Barts and The London School of Medicine and Dentistry, Queen Mary, University of London and Neurology Lead for the Clinical Research Centre. He works closely with the Neuroimmunology team led by Professor Gavin Giovannoni based at The Blizard Institute of Cell and Molecular Science where basic science and translational research into MS is chipping away at the challenges of this complex condition.
Dr Ben Turner is a contributor to the following academies