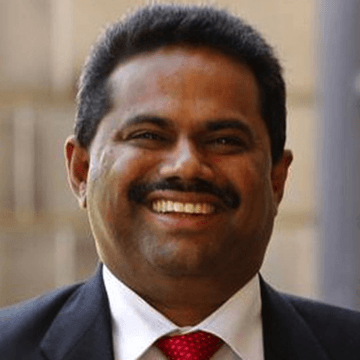 Dr Chandrasekhara Padmakumar
Consultant Geriatrician & Clinical Leader Aged Care
John Hunter Hospital
Dr Chandrasekhara Pillai Padmakumar is a Consultant Geriatrician & Clinical Leader Aged Care at John Hunter Hospital in Australia.
He trained in General Medicine and Geriatric Medicine at the South Yorkshire and Humberside Post Graduate Deanery, and was previously a delegate at the Parkinson's Academy.
Dr Padmakumar is a key international collaborator at the Parkinson's Disease Centre for Excellence, Kings College London, and is director of the Parkinson's Disease Service for the Older Person in the Department of Geriatric Medicine at Hunter New England Local Health District.
Areas of special interest : Cognition in Parkinson's; enabling the person with Parkinson's and supporting the carer.
Dr Chandrasekhara Padmakumar is a contributor to the following academies