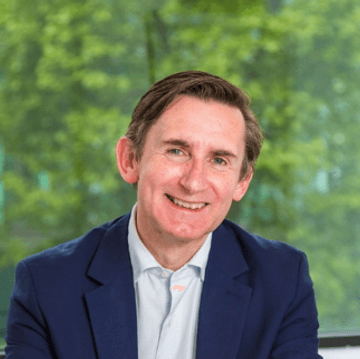 Dr Charlie Davie
Managing Director
UCLPartners
Charlie Davie is Managing Director of UCLPartners and a practising Consultant Neurologist at the Royal Free London NHS Foundation Trust.
Charlie has played an integral leadership role in UCLPartners since 2009, when he was the Stroke Lead during the reconfiguration of services and establishment of Hyper Acute Stroke Units in London. Charlie subsequently became Programme Director for Neurosciences, before taking on the role of Managing Director of the Academic Health Science Network in 2014 and Managing Director for UCLPartners in 2017.
Charlie has held a number of important national advisory roles, most recently as a member of the Accelerated Access Review Implementation Group working with the Office of Life Sciences and NHS England, and as a member of Rt Hon George Freeman's Life Sciences Cabinet. He is member of several boards, including: DigitalHealth.London, the UCL Institute of Digital Health, London Strategic Clinical Network Neuroscience Board, and the Scottish Innovative Healthcare Delivery Programme Advisory Group. Charlie represents London's AHSNs as a member of the London Clinical Senate.
Charlie has been an Associate Editor of the European Journal of Neurology for over 10 years and has published extensively in several areas of clinical neurology. He has previously been a substantive Senior Lecturer in Neuroscience at UCL (1999-2004), and guest lectured at Harvard Business School on value-based healthcare delivery.
As a researcher, Charlie has been principal investigator on several research studies and successfully obtained significant grant funding in areas including, multiple sclerosis, atrial fibrillation and the delivery of 24/7 healthcare. He is an NIHR reviewer and clinical expert, and served on the NICE National Clinical Guidelines Group for stroke. Charlie has over 30 years' continuous clinical service in the NHS and is a Fellow of the Royal College of Physicians.
Watch video:
Dr Charlie Davie is a contributor to the following academies