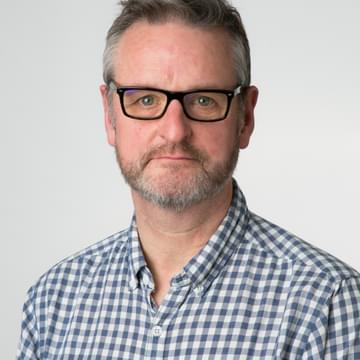 Dr David Gilligan
Consultant Clinical Oncologist
David Gilligan is a Consultant Clinical Oncologist at Cambridge University Hospitals & Royal Papworth Hospitals, Cambridge, UK and an Affiliated Assistant Professor at the University of Cambridge.
He trained in Oncology at the Christie Hospital, Manchester, The Royal Marsden Hospital, London and University College Hospitals, London.
His main clinical interests are in Thoracic Oncology – lung cancer, mesothelioma and thymic tumours. He is an enthusiastic participator in clinical trials and has a keen interest in patient engagement and patient information.
He has been a member of the NCRI Lung Cancer Studies Group. From 2016-2019 he was elected to the Council of the Royal College of Radiologists (RCR). He currently sits on NHS England Lung Cancer Clinical Expert Group (CEG). He is a Senior Medical Editor to Macmillan Cancer Information and advises other organisations on patient information.
He is currently a Trustee and Chair of Grants Committee of the Roy Castle Lung Cancer Foundation, the major patient facing UK wide lung cancer charity.
He has been a member of British Thoracic Oncology Group (BTOG) Steering Committee Since May 2017 and chairs their Thymic sub-committee. He was an auditor and inspector for the European Organisation of Cancer Institutes (OECI) until May 2022.