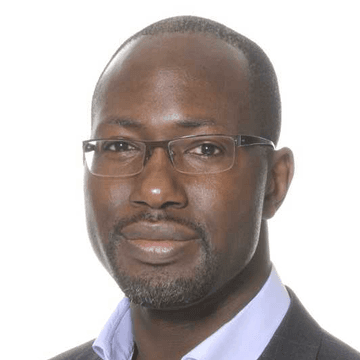 Dr David Okai
Clinical lead in neuropsychiatry, consultant neuropsychiatrist
South London and Maudsley NHS Foundation Trust
Dr David Okai MRCPsych MD(Res) PGDip(CBT) is a consultant neuropsychiatrist at the South London and Maudsley NHS Foundation Trust, and associate medical director for the National Specialist Services (including neuropsychiatry). He is also co-clinical director for the Commercial and Corporate component of the South London and Maudsley NHS Foundation Trust.
He trained in psychiatry at the Bethlem and Maudsley Hospital, where he also undertook a diploma in cognitive behavioural therapy (CBT).
He is a current senior clinical lecturer at both the Institute of Psychiatry, Psychology and Neuroscience, London; and an honorary senior clinical lecturer in neurosciences, in Oxford.
He was previously a neuropsychiatry fellow at the Institute of Psychiatry, Psychology and Neuroscience/Maudsley Hospital, during which time he also trained at Queen Square. He completed his MD in Psychological Research, in the assessment and management of Parkinson's patients with complex neuropsychiatric conditions.
He is a former director of the British Neuropsychiatric Association, and a current (co-opted) member of the Faculty of Neuropsychiatry. He has been an advisor on an All-Party Parliamentary Group on the management of the neuropsychiatry of Parkinson's, a member of the Movement Disorders Task Force on rating scales in impulsive compulsive behaviours in PD, and served on the Clinical Advisory Panel of Parkinson's UK.
He teaches nationally and internationally on many different areas of neuropsychiatry, and has published book chapters on neuropsychiatry/psychology, and general psychiatry. He has additional interests in factors such as the real-world validity of psychological tests of dysexecutive syndrome. He recently completed work on a large prospective study of PD progression and how this impacts on personality and behaviour in Oxford; NIHR-funded projects on the neuropsychiatry of the autoimmune encephalopathies. He his involved with ongoing grants I DBS in addictions, and a further trial in Depression in Traumatic Brain injury.
Dr David Okai is a contributor to the following academies
Events
Dr David Okai is speaking at these forthcoming events...
---
---
---