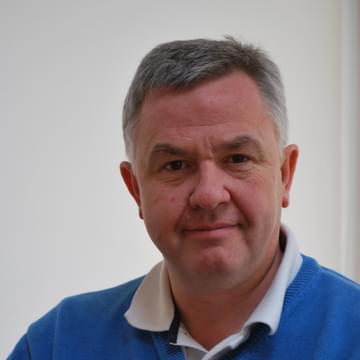 Dr David Stewart
Consultant Physician in Medicine for the Elderly
Victoria Infirmary
David is a co-founder and speaker who retired from the academy in 2013.
David is a Consultant Physician in Medicine for the Elderly at the Victoria Infirmary in Glasgow, and Honorary Clinical Senior Lecturer, University of Glasgow. He has a longstanding interest in Parkinson's disease and established a multidisciplinary PD clinic in 1993. In 2000, the clinic achieved Chartermark status. His interests include audit and database development. He was a founder member of the Glasgow Movement Disorders Group and an advisor to Greater Glasgow Health Board on PD services. He is a past chairman of the BGS Movement Disorders Section. He was a member of the Guideline Development Group for the SIGN Guideline on Parkinson's Disease. In addition to his interest in movement disorders he has a strong input to medical management as Acute Division Medical Director in Greater Glasgow & Clyde.​
Faculties
Dr David Stewart is a contributor to Neurology Academy's following faculties...