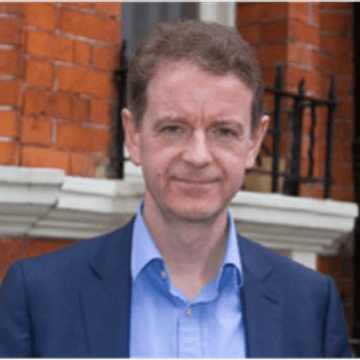 Prof Donald Grosset
Senior Research Fellow and Professor of Neurology
University of Glasgow
Donald Grosset is a consultant neurologist at the Institute of Neurological Sciences, Glasgow, and Honorary Professor at the University of Glasgow. His neurology interests began with his BSc degree (1st Class, 1983) and continued through to the award of his higher medical degree (1992).
He chaired the Scottish Intercollegiate Guidelines Network for Parkinson's disease, and the Parkinson's subgroup for Health Improvement Scotland, and the West Scotland group of UK Parkinson's Excellence Network, before becoming clinical director for the Network.
He has served on the Education Committee of the International Movement Disorder Society, is a former treasurer to the BRING-MD (British and Irish Neurologists' Group for Movement Disorders), and former secretary and treasurer to the Scottish Association of Neurological Sciences.
His clinical and research interests are in Parkinson's disease and Movement Disorders. His prior work includes the development of FP-CIT SPECT imaging as a diagnostic test for Parkinson's disease, in collaboration with GE Healthcare, culminating in this being the first licensed radio-pharmaceutical in Europe; observations on therapeutic adherence in Parkinson's disease patients, which was recognised in a research award from the International Movement Disorder Society. Current research focuses on population studies in Parkinson's, including risks of family inheritance of the condition. He is the Chief Investigator for the PRoBaND study, also known as Tracking Parkinson's, which is hosted by Glasgow University, supported by Glasgow Biomedicine, and funded by Parkinson's UK (9 years). This is the largest ever prospective multi-centre study of Parkinson's disease, involving cohorts of recent onset and young onset cases, and their first degree relatives. More than 70 centres across the UK are involved, as well as laboratory and research collaboration in Cardiff, and statistical and epidemiological support in Bristol. There are major collaborative links with the Oxford Discovery project, and the Critical Path Parkinson's consortium.
Prof Donald Grosset is a contributor to the following academies
On Demand Events
Prof Donald Grosset spoke at these On Demand events...
---