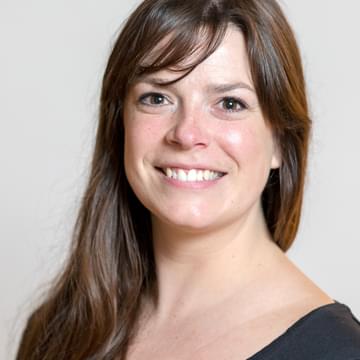 Dr Eimear McGlinchey
Assistant Professor in Intellectual Disability, Trinity Centre for Ageing and Intellectual Disability
Dr Eimear McGlinchey is an Assistant Professor in Intellectual Disability in the School of Nursing and Midwifery, and a Senior Atlantic Fellow for Equity in Brain Health at the Global Brain Health Institute.
Eimear's background is in Psychology and her primary area of interest is in the promotion and maintenance of brain health in people with an intellectual disability, with particular focus on the area of dementia in people with Down syndrome. Eimear's work in the area of dementia and Down syndrome includes investigating early biomarkers of Alzheimer's disease using neuroimaging, blood- based and cognitive biomarkers and is PI of the PREVENT dementia – DS project. This project is part of a collaborative international study with the Horizon 21 European Down syndrome Consortium. Eimear's work is based in the Trinity Centre for Ageing and Intellectual Disability and she also works with the National Intellectual Disability Memory Service in Ireland.
Her other areas of interest include equity and inclusion as well as accessibility and innovative dissemination. Eimear teaches on the undergraduate and postgraduate programmes in the school and provides supervision to undergraduate, masters and PhD students. She is Course Coordinator for the Ageing Health and Wellbeing in Intellectual Disability MSc, the Dementia MSc, and the Community Health MSc in the School of Nursing and Midwifery.
She has a number of publications and has disseminated widely through national and international conferences.