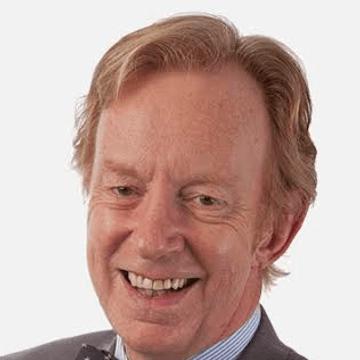 Dr Giles Elrington
Consultant Neurologist
Giles Elrington has been a consultant neurologist since 1993. He qualified from Barts in 1980; postgraduate training included posts at the Radcliffe Infirmary Oxford, the National Hospital Queen Square. From 1993 he has had honorary and part time substantive posts at Barts Health NHS Trust and its predecessors. His MD thesis was on the Lambert Eaton Myasthenic Syndrome during which time he obtained a postgraduate diploma in immunology. As a consultant he preferred to focus on common disorders so established a special interest in headache and migraine, and set up a rehabilitation unit in Colchester where he was consultant 1993-2001. That unit was shortlisted by the MS Society in their first Measuring Success awards. In the late 1990s he worked closely with the MS Society developing "Getting to Grips with MS" courses for the newly diagnosed and their families. He accompanied the MS Society at their protest in Whitehall about the NHS non-availability of DMTs He began the DMT clinic at the London Hospital as part of the Risk Sharing Scheme which was later handed on to proper academic MSologists. His patient database of all clinical contacts since 1994 contains over 27000 cases including over 1000 with MS.
Current weekly work is one half day in the clinical trials unit at Barts Health (sole NHS PA) including also regular contributions to the MS Preceptorship; two days (four clinics) as NHS agency locum in York, and two days (four clinics) private practice including medicolegal work. This includes a growing number of MS cases particularly personal injury and possible relevance to worsening of MS; negligence cases of delayed diagnosis of MS and possible adverse prognosis from delay in starting DMTs; and a recent GMC case concerning the possibility that cognitive change or sensory misinterpretation might explain allegations of malpractice made by a person with MS.
Events
Dr Giles Elrington is speaking at these forthcoming events...
---