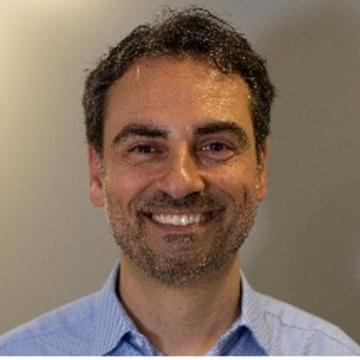 Dr Giovanni Barranello
Clinical Associate Professor in Paediatric Neurology/ Neuromuscular Disorders
University College London Great Ormond Street Institute of Child Health & Great Ormond Street Hospital NHS Foundation Trust
Giovanni Baranello joined UCL Great Ormond Street Institute of Child Health, London in January 2019. Here he holds a joint clinical and research position as Clinical Associate Professor in Paediatric Neurology and Neuromuscular Disorders within the Developmental Neurosciences Department, at the Dubowitz Neuromuscular Centre. He serves as honorary consultant in Neuromuscular Diseases at the Great Ormond Street Hospital, where he is involved in the diagnosis and clinical management of children with different neuromuscular conditions.
Dr. Baranello has been involved as principal investigator in numerous neuromuscular clinical trials, predominantly in the areas of Spinal Muscular Atrophy and Duchenne Muscular Dystrophy. He has also gained significant independent grant support and funding to undertake research in neuromuscular diseases. His main area of research relates to translational research in neuromuscular conditions, development of outcome measures, natural history studies and long-term studies in patients receiving novel treatments.
Dr. Baranello completed his degree in Medicine, specialization in Child Neurology and Psychiatry, and PhD in Developmental Neurosciences from the Catholic University Medical School in Rome, Italy.
Dr Giovanni Baranello is a contributor to the following academies