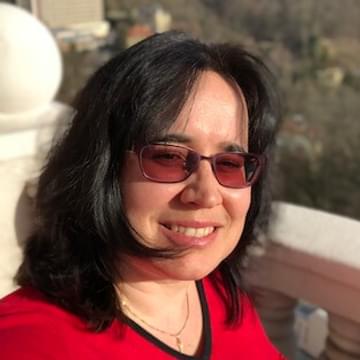 Dr Jitka Vanderpol
Consultant Neurologist
North Cumbria Integrated Care NHS Foundation Trust
Dr Jitka Vanderpol MD FRCP MBA, has been a Consultant Neurologist in the United Kingdom since 2005. She is leading the Cumbria Headache Service she established in 2012. In her role of a Clinical Director for Neuroscience Development in Cumbria, developed with her colleagues a new 'Close to Home' neurology service. Dr Vanderpol established an educational platform for patients, Cumbria Headache Forum in 2014.
Dr Vanderpol graduated from 1st Medical faculty of Charles University in Prague, in 1998. She was nominated to become Fellow of Royal College of Physicians in London in 2012 and completed her MBA (exec.) with merit at Durham University Business School in 2014.
Dr Vanderpol is an innovative award-winning clinician and researcher, leading on novel headache research. She was awarded 1st Place in Category Innovative Technology or Device at The Bright Ideas in Health Awards 2015.
She is a nationally recognised expert in Headache and Migraine field, involved in teaching and education of medical students as well as postgraduate training, faculty member and speaker at Headache Academy, in Royal College of Physicians in London and Neurology Academy in the United Kingdom.
Cambridge Scholars recently published her first book: "Helping You Successfully Manage Your Headache and Migraine. A patient's Guide."
Dr Jitka Vanderpol is a contributor to the following academies