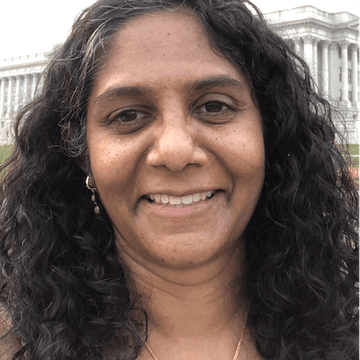 Dr Kavitha Perumparaichallai
Clinical Neuropsychologist
Center for Transitional Neuro-Rehabilitation at Barrow Neurological Institute
Dr. Kavitha Perumparaichallai is a clinical neuropsychologist who obtained her license to practice psychology in Arizona in 2011. Her clinical practice focuses on neuropsychological evaluations for children, adults, and geriatric populations with neurological, neurosurgical, and neuropsychiatric conditions. Dr. Perumparaichallai has expertise in neuropsychological evaluation, neurorehabilitation, cognitive retraining, and psychotherapy for individuals with acquired brain injuries. She received her doctorate in Clinical Psychology from the National Institute of Mental Health and Neurosciences in Bengaluru, Karnataka, India. She completed an externship at the Children's Hospital Colorado, which included neuropsychological evaluations for children with neurological and neurosurgical conditions. She completed her internship and postdoctoral residency in clinical neuropsychology at Barrow Neurological Institute. She has worked for almost 10 years as a Faculty Neuropsychologist at the Center for Transitional Neuro-Rehabilitation at Barrow Neurological Institute. Dr. Perumparaichallai is a member of several professional organizations including the International Neuropsychological Society, the American Academy of Clinical Neuropsychology, the American Psychological Association, and the Indian Academy of Neurosciences.
Dr Kavitha Perumparaichallai is a contributor to the following academies
Events
Dr Kavitha Perumparaichallai is speaking at these forthcoming events...
---