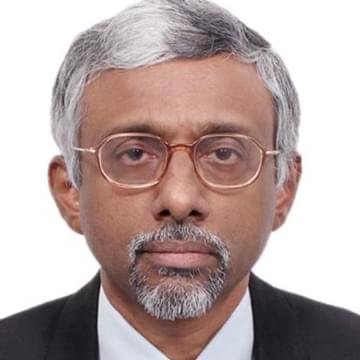 Dr Mathew Varghese
Senior Professor of Psychiatry
National Institute of Mental Health & Neuro Sciences (NIMHANS), Bangalore, India
Dr Mathew Varghese has been a faculty at the Department of Psychiatry, NIMHANS, Bangalore, India for almost 35 years. He was the Head of the Department of Psychiatry from 2013 to 2016 and is currently Head of the Geriatric Psychiatry Services and the Geriatric Clinic at NIMHANS. Dr Varghese's areas of research are in Geriatric Psychiatry (mainly dementia), Epidemiology and Community Psychiatry, Family interventions and Rehabilitation. He was a founding member of the International 10/66 Dementia Research Group. He co-wrote and edited the Dementia India Report, 2010 and Dementia India, 2020. He was one of the Indian Co-Investigators on the World Mental Health Survey (2006) and was a Principal Investigator on the National Mental Health Survey of India, 2016. Currently he is a collaborator on the Longitudinal Ageing Study of India (LASI). He has over 150 publications in journals, monographs, and books on various cross-cultural aspects of mental health in developing countries. He has had assignments with the National Human Rights Commission and the Ministry of Health, for review of mental health facilities, care, implementation, and monitoring of the National Mental Health Program of India. Dr Varghese is a member of the Medical and Scientific Advisory Panel of the Alzheimer's Disease International and on the Executive Board of other professional organisations in Geriatric psychiatry.
Dr Mathew Varghese is a contributor to the following academies
Events
Dr Mathew Varghese is speaking at these forthcoming events...
---