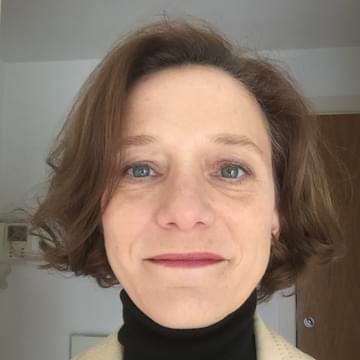 Dr Monica Marta
Clinical Academic Neurologist
HIV-Neurology service at QMUL / Barts Health NHS Trust
Monica Marta is a clinical academic neurologist with a special interest in neuroinflammatory and neuroinfectious diseases, including MS and HIV-neurology.
She graduated from Coimbra University Medical School in October 1994, which included one year as an ERASMUS student in Bristol University.
The neurology specialist training in Hospital Geral de Santo Antonio in Porto from January 1997 to February 2002 had a component in neuroinflammation/ HIV with Dr Isabel Leite and Prof Luis Monteiro and neurogenetic diseases and familial amyloidotic polyneuropathy with Dr Teresa Coelho and included 6 months in Prof Olsson's neuroimmunology lab in Karolinska Intitute.
She went back to Stockholm to work with Prof Olsson's team from March 2003 and defended her PhD thesis "Gene regulation and immune mechanisms in multiple sclerosis animal models" at Karolinska Institutet in September 2007.
Since October 2007, she works with the Barts MS Team and the HIV-Neurology service at QMUL/ Barts Health NHS Trust in London. She is involved in investigator-led clinical trials of drugs for people with multiple sclerosis, as well as projects that highlight infections roles in MS and as published extensively. Activities in public and patient involvement have always been part of her interests with participation in projects such as Digesting Science and MS Research Days
Dr Monica Marta is a contributor to the following academies
Events
Dr Monica Marta is speaking at these forthcoming events...
---